Key features:
built-in nitrogen chamber for a wider choice of materials
possibility of using 3rd party powders
no calibration needed after delivery
bigger print volume: 316 [mm] (12.4 [in]) diagonally
plug-and-play: no calibration needed
print bed size: 150 x 200 x 260 [mm] (5.9 x 7.9 x 10.2 [in])
XY accuracy from 0.05 [mm] (0.002 [in])
Sinterit Studio 2019 Open included
Made in Sinterit facility in Poland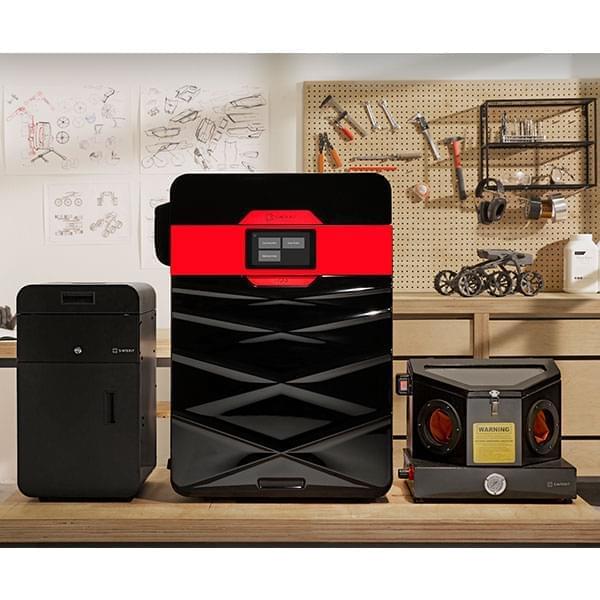 Specification
General information
Printing technology
Selective Laser Sintering
Printing material
Powder
Laser system
IR Laser Diode 5 [W] ; λ =808 [nm]
Dimensions
690 x 500 x 880 [mm] (27.1 x 19.7 x 34.6 [in])
Weight
90.0 [kg] (198 [lbs])
Country of origin
Poland
Print volume
Max. size of print diagonally (depending on the material)
316 [mm] (12.4 [in])
Flexa/TPE - high accuracy max print volume
110 x 150 x 250 [mm] (4.3 x 5.9 x 9.8 [in]
PA - high accuracy max print volume
90 x 130 x 230 [mm] (3.5 x 5.1 x 9 [in])
Printer parameters
Size of Print Bed
150 x 200 x 260 [mm] (5.9 x 7.9 x 10.2 [in])
XY accuracy
from 0,05 [mm] (0.002 [in])
The layer height Z (min - max)
0,075 - 0,175 [mm] (0.003 - 0.007 [in])
Power
Power supply
220-240 [V] AC, 50/60 [Hz], 7 [A] or 100-130 [V] AC, 50/60 [Hz], 15 [A]
Average power consumption
1 [kW]
Maximum power consumption
1.8 [kW]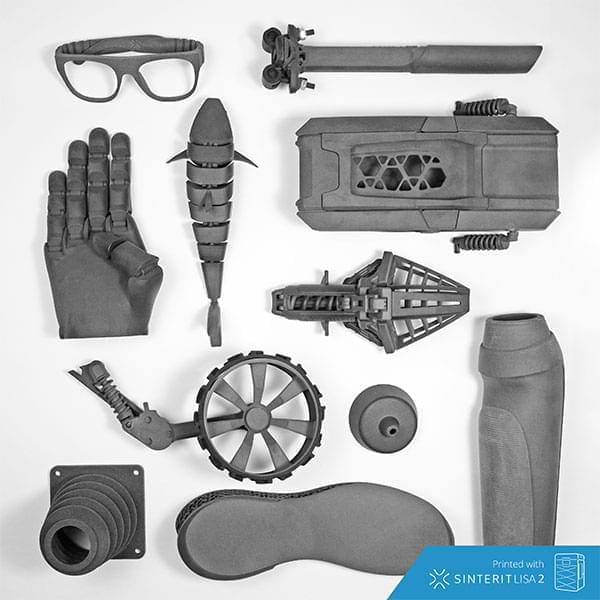 The Sinterit Lisa Pro is an office size SLS 3D printer made by Sinterit, a manufacturer from Poland. Sinterit is a pioneer in the desktop powder 3D printer market.
This powder 3D printer for professionals is based on the Sinterit Lisa SLS 3D printer. Like its predecessor, the Lisa Pro uses Selective Laser Sintering (SLS) 3D printing technology. Also called laser sintering, this 3D printing technique uses a laser as a power source to sinter powdered material directly in the 3D printer bed.
Furthermore, the Lisa Pro has a built-in nitrogen chamber. This eliminates oxygen from the 3D printing process so that the material will not oxidize and will not lose its properties. This feature allows for more material possibilities.
Lisa Pro vs. Lisa
Sinterit has enhanced the Lisa Pro with both hardware and software (Sinterit Studio) improvements, making this 3D printer one of the easiest to use on the market.
Nitrogen chamber: provides users with more material choices in comparison with the Lisa 1.
Bigger build volume: the Lisa Pro boasts a taller build volume than its previous version (260 mm vs. 150 mm respectively).
7-inch color touchscreen: the Lisa Pro features a bigger touchscreen than the Lisa 1.
Lisa Pro: compatible powder materials
This powder 3D printer is compatible with a variety of Sinterit materials:
PA11
PA12
Flexible TPU (Flexa Grey and Flexa Black)
Other
It is possible to re-use leftover powder from one 3D printing process to another. New 3D prints may include up to 100% recycled powder.