Công nghệ in 3d kim loại Đức
Direct Metal Laser Sintering from CONCEPT LASER
Direct Metal Laser Sintering (DMLS) uses a precise, high-wattage laser to micro-weld powdered metals and alloys to form fully functional metal components from your CAD data. DMLS eliminates time-consuming tooling, and creates complex geometries not possible with other metal manufacturing processes. Made from materials like Inconel, Aluminum, Stainless Steel, and Titanium, DMLS parts are strong, durable, and heat-resistant. DMLS parts are also denser than investment casted metal parts. This accurate metal 3D printing process provides fine feature detail, making it ideal for complex oil and gas components, custom medical guides, consolidated aerospace parts, and tough functional prototypes.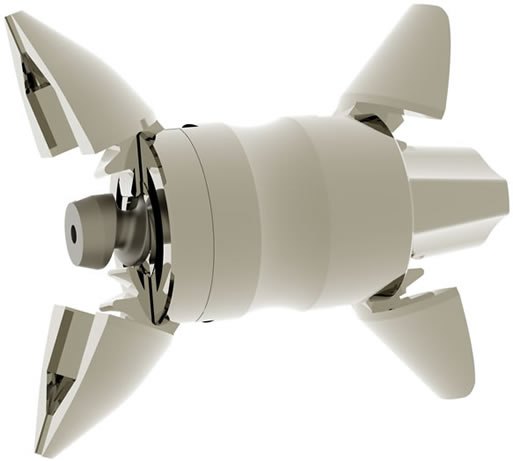 Benefits of DMLS
Design Freedom
Build real metal parts without conventional manufacturing limitations. With DMLS, you can create durable, intricate metal parts that until now, were difficult or impossible to fabricate with other manufacturing processes.
Streamlined Manufacturing
Consolidate design and optimize value. As a 3D printing technology, DMLS allows you to integrate multiple components – such as mountings, fasteners, and sectioned parts – into a single, strong metal part. This reduces weight, cuts down waste, and saves the time and resources needed for assembly.
Functional Parts, Fast
Cut lead times and get results. From prototypes to low-volume production parts, DMLS can accelerate your project's design and manufacturing timeline. Build tough, hard-working prototypes to test components in real-world applications, and eliminate time-consuming tooling for low-volume production parts.
DMLS Applications
DMLS is a great solution for complex metal parts you can't build with conventional manufacturing technologies.
Common applications include:
Parts with cavities, undercuts, draft angles
Fit, form, and function models
Tooling, fixtures, and jigs
Conformal cooling channels
Rotors and impellers
Complex bracketing
In the metal laser melting process, standard commercial batch materials in powder form are locally fused by a high-energy fibre laser. During the laser process, the one-component metal powder is completely fused. Following setting, the material solidifies. This means that the finished component is provided with almost ideal material properties.
The contour of the component is produced by directing the laser beam using a mirror deflecting unit (scanner). The component is built up layer by layer by lowering the bottom of the installation space, applying more powder and melting again.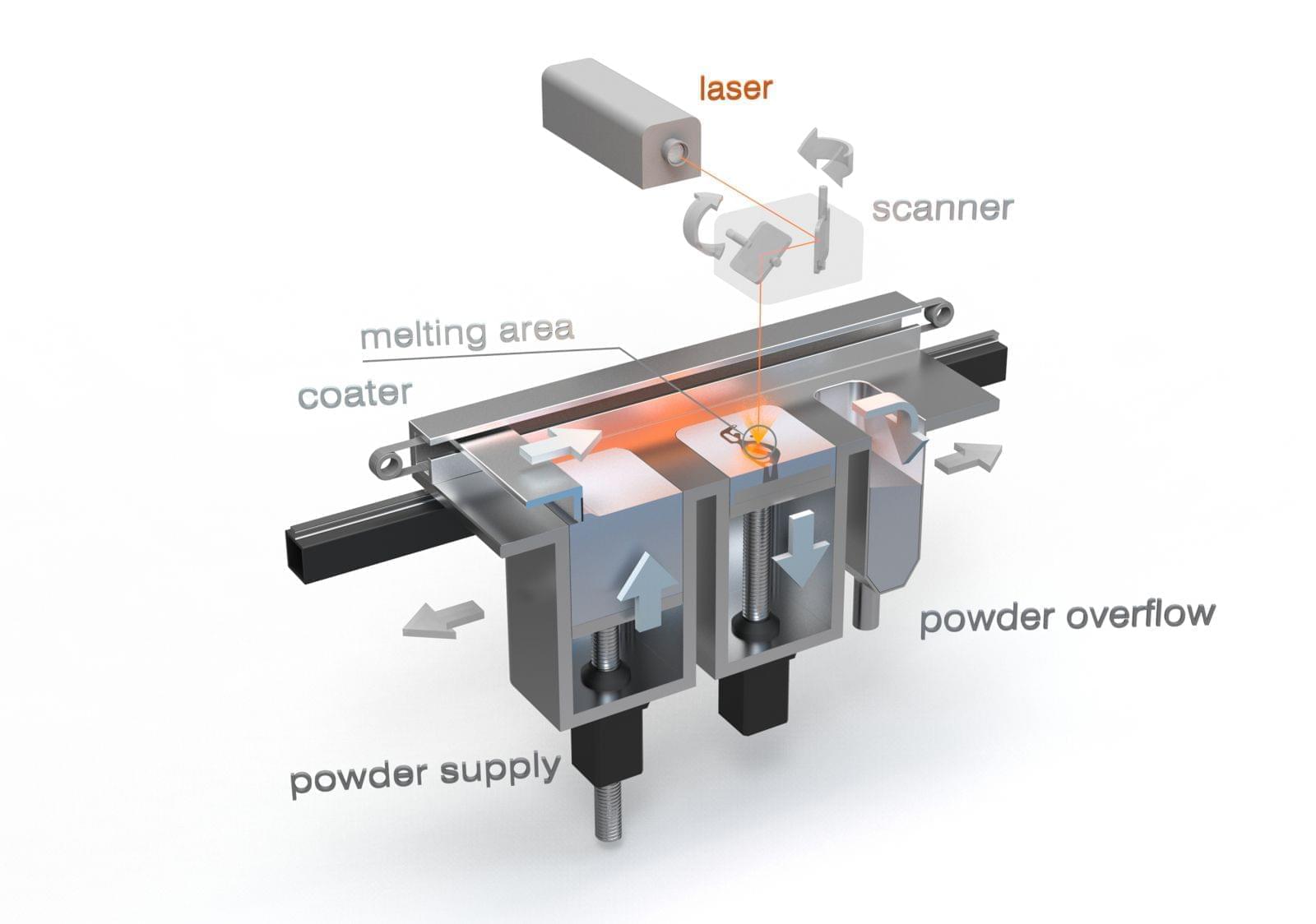 The process offers the following advantages:
Freedom of geometry – complex component geometries or component geometries which cannot be produced by conventional means can be produced without using any tools with the laser melting process. There are no limits on the fabrication of components with hollow or grid structures on the inside with this technology.
green technology - The LaserCUSING® process is a production process which produces almost no waste. Metal powder which has not been melted can be fully reused without any material being lost for further processes. Furthermore, the laser process is almost emission-free. Thanks to the high level of efficiency of the laser systems which are used at Concept Laser, the energy which is introduced is efficiently converted into working capacity.
Near net shape – The production of components with a near-net-shape or ready-to-install geometry shortens the fabrication time and saves costs.
LaserCUSING® - Laser melting with metals
The patented LaserCUSING® process from Concept Laser is used to create high-precision mechanically and thermally resilient metallic components. The term "LaserCUSING®," coined from the C in Concept Laser and the word FUSING, describes the technology: The fusing process generates components layer by layer using 3D CAD data.

In this process, fine metal powder is melted locally by a high-energy fiber laser. The material solidifies after cooling. The contour of the component is created by redirecting the laser beam using a mirror redirection unit (scanner). The part is built up layer by layer (with a layer thickness of 15 – 500 μm) by lowering the bottom of the build chamber, applying more powder and then melting again.
What makes systems from Concept Laser unique is stochastic control of the slice segments (also referred to as "islands") which are processed successively. This patented process ensures a significant reduction in stress when manufacturing very large components.
Metal powder materials are at the first step toward high-quality results. Through extensive testing and validation, Concept Laser metal powders are highly optimized for the LaserCUSING® process, and when paired with it's corresponding parameter sets, will yield results that meet the highest industry standards.
Objective3D with Concept Laser is focused on continuous improvement of these parameters, build strategies, and the materials themselves, as well as researching novel materials and applications. We offer a full line of materials covering aluminum and titanium alloys, stainless and hot work steels, nickel-based super alloys, and copper alloys, with many more in development.
In addition to these materials, we offer advanced training for parameter development so that our customers are able to optimize existing parameters for their application, as well as develop their own parameters for unique material needs.