3d scanner peel 3d review
Peel 3D, a Canadian 3D scanner developer powered by Creaform and Ametek, has launched its first handheld 3D scanner for <$8,900. The "professional-grade handheld" device, that uses the effective structured light method of object capture, is competitively priced below Creafrom predecessors, typically priced between $20,000 and $50,000, marking a new entry into the high-end of the consumer market.
A new challenger approaches
As an entry-level 3D scanner, Peel 3D is a suitable solution for a range of creatives from teachers to engineers, capable of capturing objects for reverse engineeringand product design. According to François Leclerc, project leader at Peel 3D, "many professionals—from designers to engineers to educational professionals—are looking for 3D scanners that are affordable, but also offer 3D scanning capabilities that go beyond the simplistic, entry-level products currently on the market."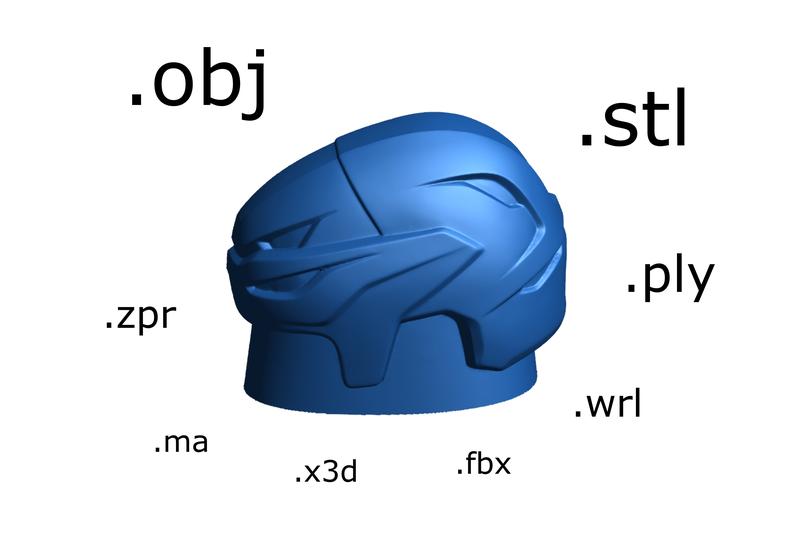 Accuracy and availability
The Peel 3D handheld scanner is capable of capturing 3D models of objects at an accuracy up to 0.250 mm (0.01 in.) and at a maximum rate of up to 550,000 measurements per second. Models are created as meshes in Peel 3D proprietary software, allowing for hole filling, and automatic smoothing of edges.
Shiny objects, such as car parts and glass, can be captured by Peel 3D using a spray powder, which dulls the surface of an object and means that light is fed-back to the device in a more controlled manner. It also requires stick-on markers for better volumetric accuracy and in order to capture smooth surfaces.
The device is available exclusively from Peel 3D's website, with the first shipment of devices expected at the end of October 2017.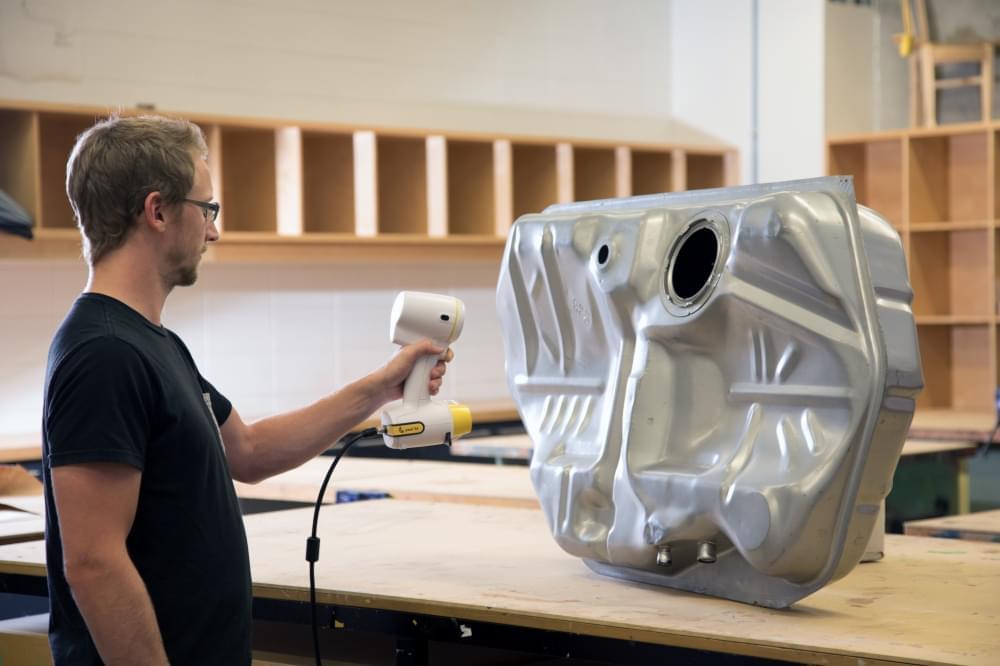 Full technical specifications
Accuracy – Up to 0.250 mm (0.01 in.)
Volumetric Accuracy – 0.500 mm/m (0.02 in./ft) With positioning targets or with an object presenting adequate geometry for positioning.
Resolution – 0.500 mm (0.020 in.)
Measurement rate – 550,000 measurements/s
Light source – White light (LED)
Positioning methods – Geometry and/or targets
Scanning area – 380 x 380 mm (15 in. x 15 in.)
Stand-off distance – 400 mm (15.75 in.)
Depth of field – 250 mm (10 in.)
Part size range (recommended) – 0.3 – 3.0 m (1 – 10 ft)
Software – peel 3d
Output formats – .dae, .fbx, .ma, .obj, .ply, .stl, .txt, .wrl, .x3d, .x3dz, .zpr
Weight – 850 g (1.9 lbs.)
Dimensions – 96 x 140 x 258 mm
Connection standard – 1 x USB 2.0, USB 3.0 compatible
Operating temperature range – 15-40 °C (41-104 °F)
Operating humidity range (non-condensing) – 10-90%
(internet)