Handover ceremony for survivors of Mi171 plane crash
Van Duong, the only survivor of the Mi171 helicopter crash in Hoa Lac, Thach That district, Hanoi over 3 years ago, on July 7, 2014.
After the accident, he underwent 24 surgeries, three cardiac arrests, no more than two hands, two limbs, multiple skin deformities, nasal congestion, ear retraction, and one-sided vision. 1/10, 1 to 7/10.
Duong's greatest wish is to have his hands, feet 'soft' to be able to hold bowls to eat rice, cups to drink and especially hygiene can do, do not want to let his mother I have to work harder.
He will walk to where the Mi171 plane fell, manually burned incense to friends, comrades did not return.
Right after reading the story about soldiers Dinh Van Duong, Phan Anh felt that people only care about the character is considered hero in a certain time and then they will be forgotten.
As an activist in the media and influential, MC Fei Anh is hurt by the thought, 'What shall I do to help him?'
Sharing his thoughts on his personal page, many friends of MC Phan Anh contacted him to accompany him on the journey to make false hands for soldiers Dinh Van Duong.
3D Master Company has also actively contacted Mr. Phan Anh to fulfill his dream.
The solution of 3D Master is more effective than the plan proposed by other partners Duong do (in this project, Duong also suffered one more surgery to cut one third of the arm). Especially, # 3DMaster only calculates component costs, and also supports one-fourth of the cost, so we can finish the counterfeit at less than half the cost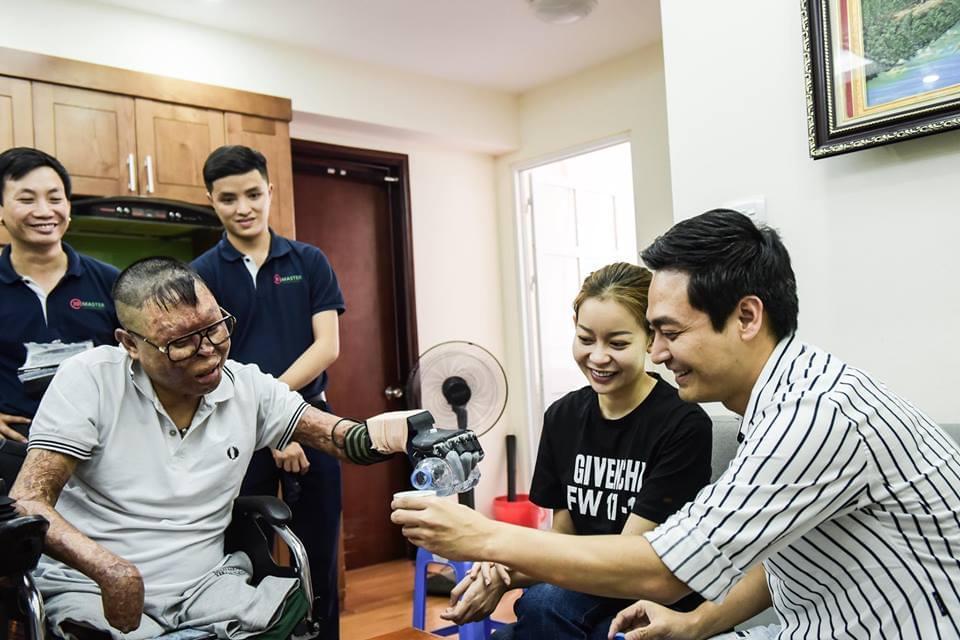 Seeing the enthusiasm and determination of the young team, MC Phan Anh agreed, placing his trust in the young team, can help Mr. Yang hold, as well as ordinary people.
After a long period of waiting and testing, finally, the prosthesis was completed.
Trying to control fake hands to hold, grasp things, Mr. Dinh Van Duong can not hide the emotions and joy.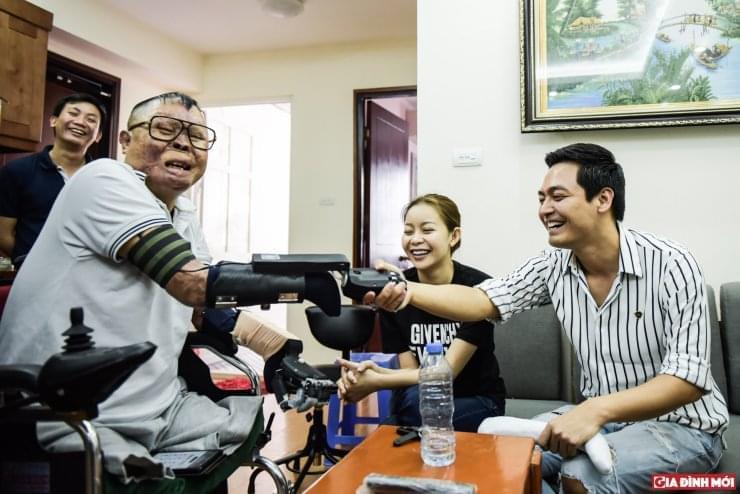 So his wish came true. He would no longer need help from his mother and wife in simple activities.
Mr. Duong sent his thanks to those who helped him with his fake arms.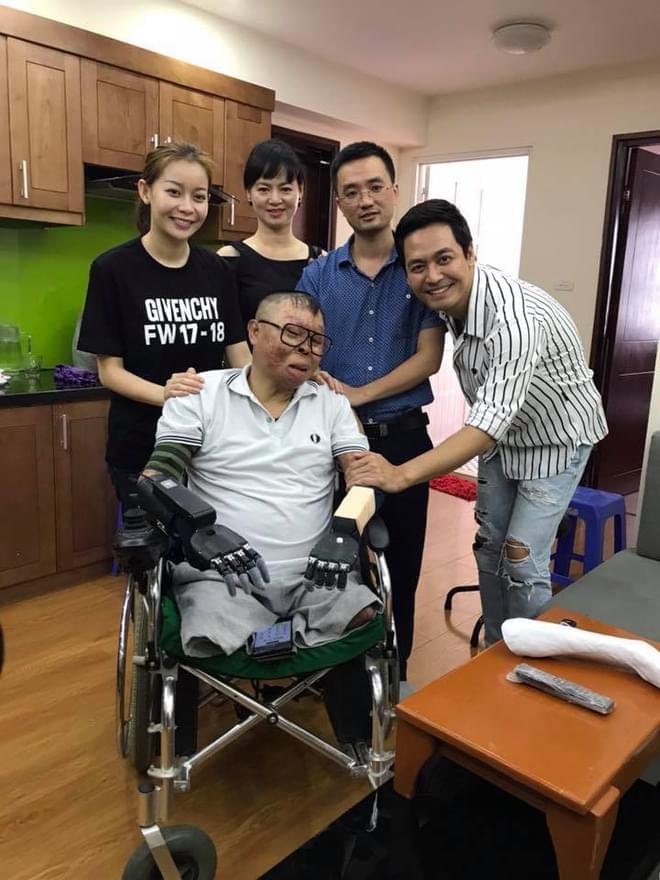 Yang is like a kid full of surprises, right from holding the water bottle, also makes him happy
Although life is suffering, sad, false, suspicious ... to some, always let me see the smile, optimism, love life and believe in the good!
As an article wrote about Yang: under the vast sky is the heart!
"And then I realized
That these difficulties
make me love life more
And light my faith"
The lyrics echo in my head.
Hi vọng trong tương lai sẽ có nhiều người được sử dụng cánh tay thông minh để có thể lấy lại được một phần công năng của cánh tay thật.