3D SCANNING OF UNIS INTERNATIONAL SCHOOL FACILITY
3D scanning technology is emerging as an advanced and effective solution for accurately and rapidly digitizing spaces. One of its notable advantages is its high precision, enabling the recreation of real-world spaces with optimal detail. Particularly, its capability to scan large objects and spaces, such as an entire school campus or a sports stadium, at a reasonable cost, brings numerous benefits to the fields of construction, urban planning, and education.
Introduction to UNIS Hanoi International School
UNIS Hanoi is an English-language school providing non-profit education for both male and female students from Early Years (3 years old) to Grade 12. The school not only focuses on imparting knowledge but also adheres to the ideals and principles of the United Nations in daily activities.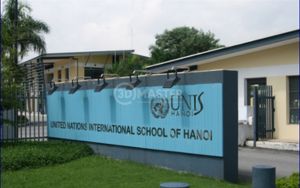 UNIS Hanoi is authorized by the Ministry of Education in Vietnam and accredited by reputable organizations such as the Council of International Schools, the Western Association of Schools and Colleges, and the International Baccalaureate Organization. This demonstrates the school's commitment to educational quality and compliance with high international standards.
The goal is to create a unique and comprehensive learning environment for students in line with the spirit of international education.
Introduction to 3D Scanning Service with ZEB HORIZON
The 3D scanning service with ZEB HORIZON offers an efficient and accurate method for digitizing space with various applications in construction, project management, and other industries. Let's explore this service with 3D Master:
ZEB HORIZON Scanning Device
ZEB HORIZON is a portable, lightweight, and user-friendly 3D scanning device designed to quickly scan large and complex spaces. With advanced LiDAR technology, it can capture precise and detailed data.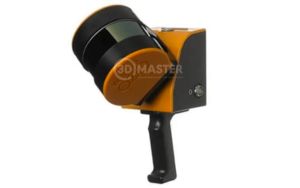 Efficient 3D Scanning
The service utilizes ZEB HORIZON to achieve significant efficiency with fast scanning speed and automated scanning processes. This helps save time and labor compared to traditional methods.
Reasonable Cost
The 3D scanning service with ZEB HORIZON provides substantial value at a reasonable cost. The efficient scanning process minimizes both time and labor costs while ensuring high accuracy.
In summary, the 3D scanning service with ZEB HORIZON offers a comprehensive solution, from data acquisition to processing and consultation, delivering significant value for projects requiring high accuracy and time savings.
Applications of ZEB HORIZON 3D Scanner
3D Scanning in Construction and Urban Planning
ZEB HORIZON is used to scan construction sites, architectural structures, and urban spaces. 3D scan data aids in design, urban planning, and infrastructure maintenance.
3D Scanning in Infrastructure Maintenance
In infrastructure maintenance, ZEB HORIZON can be used to inspect the condition of bridges, pipelines, dams, and other infrastructure quickly and accurately.
3D Scanning in Interior Design and Architecture
In the fields of interior design and architecture, the 3D scanner assists in gathering spatial information to create accurate 3D models, supporting the design process and presenting ideas to clients.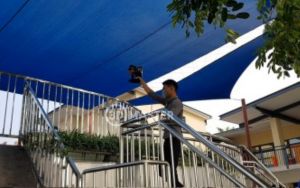 3D Scanning in Geographic Data Management
ZEB HORIZON is valuable for managing geographic data and terrain. It can be used to create accurate maps of an area, supporting geographical research and resource management.
3D Scanning in Oil and Gas Industry
In the oil and gas industry, the 3D scanner helps scan and monitor structures and equipment, ensuring safety and efficiency in operations.
3D Scanning in Cultural Heritage and Tourism Management
The 3D scanner also finds applications in managing cultural heritage and tourism sites, creating accurate maps and models of historical sites and tourist locations.
These applications are just a few examples, and the ZEB HORIZON 3D scanner can be widely utilized in various industries, providing an effective solution for spatial data collection and 3D modeling.
Requirements and 3D Scanning Solution for UNIS School
The client seeks an efficient solution to measure and redraw the current state of the playground in the school, preparing for renovation and new construction.
3D Master addresses this need by providing an advanced solution using ZEB HORIZON handheld laser 3D scanning technology.
With ZEB HORIZON, the 3D digitization process is executed quickly and accurately, minimizing time and labor for measurement. The scanner can cover the entire area as requested in a short time, less than 5 minutes, creating an accurate and detailed 3D model.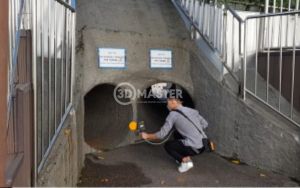 The scan data is exported in OBJ format, providing architects with an accurate database to initiate the 3D design process for the new construction. This enhances their understanding of the current space and optimizes the ideation and construction planning process.
3D Master commits to delivering a high-quality 3D scanning solution, supporting the client in improving efficiency and ensuring accuracy for the renovation and new construction of the school playground.
In conclusion, 3D scanning technology is not only a crucial tool in the construction industry but also opens up numerous potential applications in various fields, optimizing work processes, saving costs, and enhancing spatial management capabilities. 3D Master has successfully applied these technologies in the 3D scanning project at UNIS International School, demonstrating effective results.
Contact Details:
Website: https://3dmaster.com.vn
Hotline - Zalo - LINE - Telegram - WhatsApp - Viber - Kakaotalk: +84 982 089 198 | 0986333960
Email:cuong3dmaster@gmail.com