Scan 3D Mold Service
Scan3D services, 3D design & improvement, mold design, CNC machining, molding products, Zinc- Manganese products: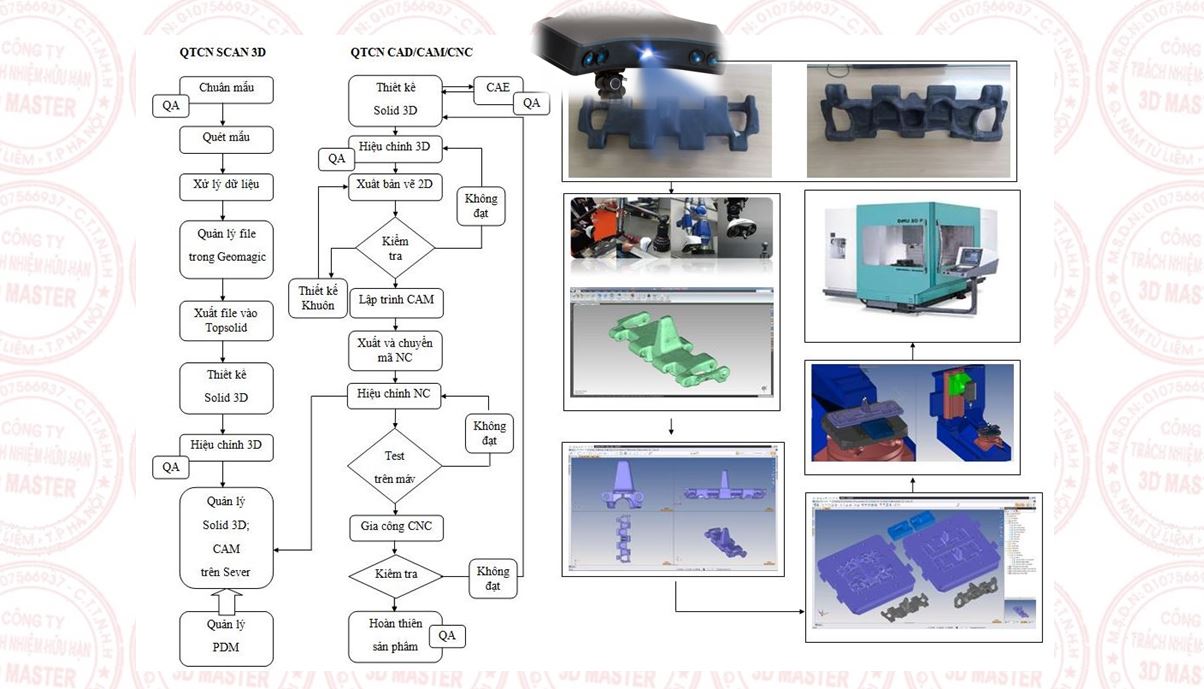 CNC milling molding:
Services Reverse engineering of plastic parts on the motorcycle to calculate the mold repair method: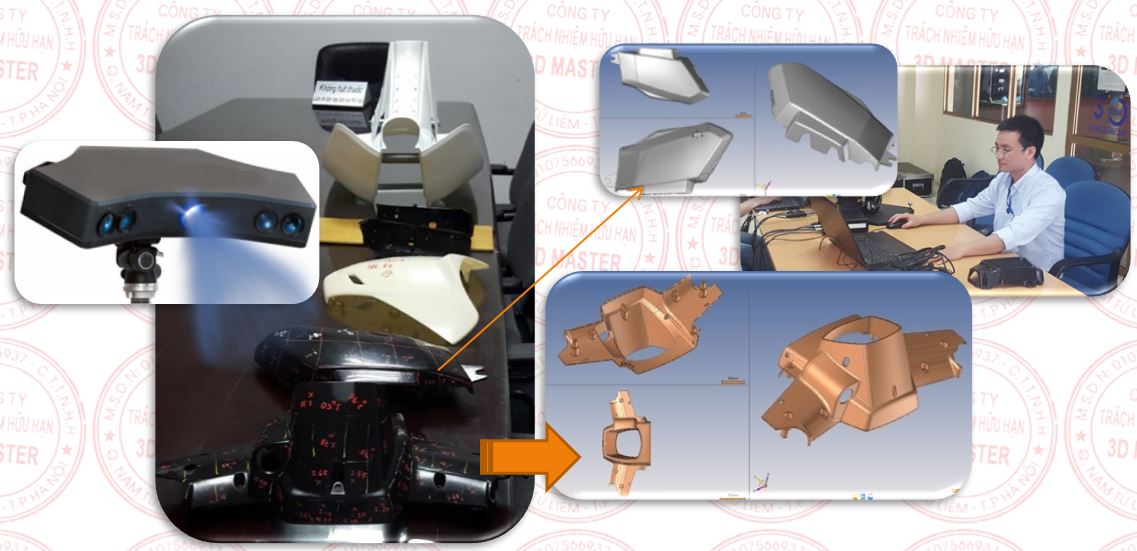 Services reverse design motorcycle locks:
Reverse design of motorcycle locks for mold making, collision testing after reverse design of locks assemblies; 3d scanning time: 1h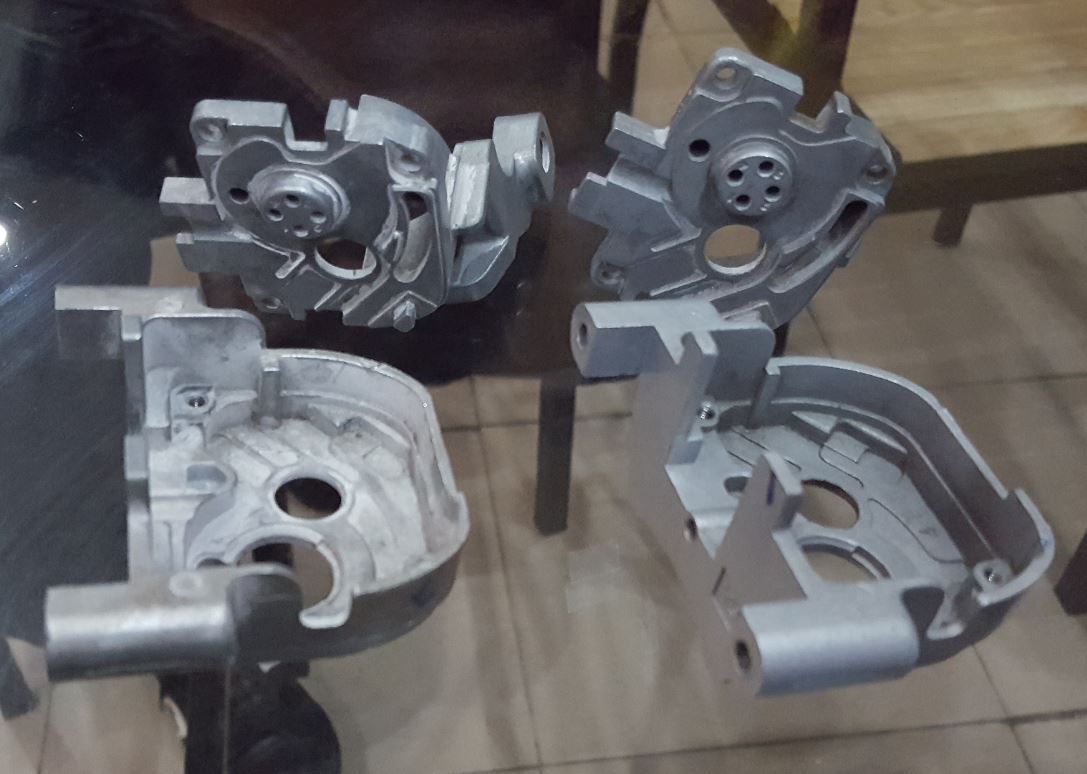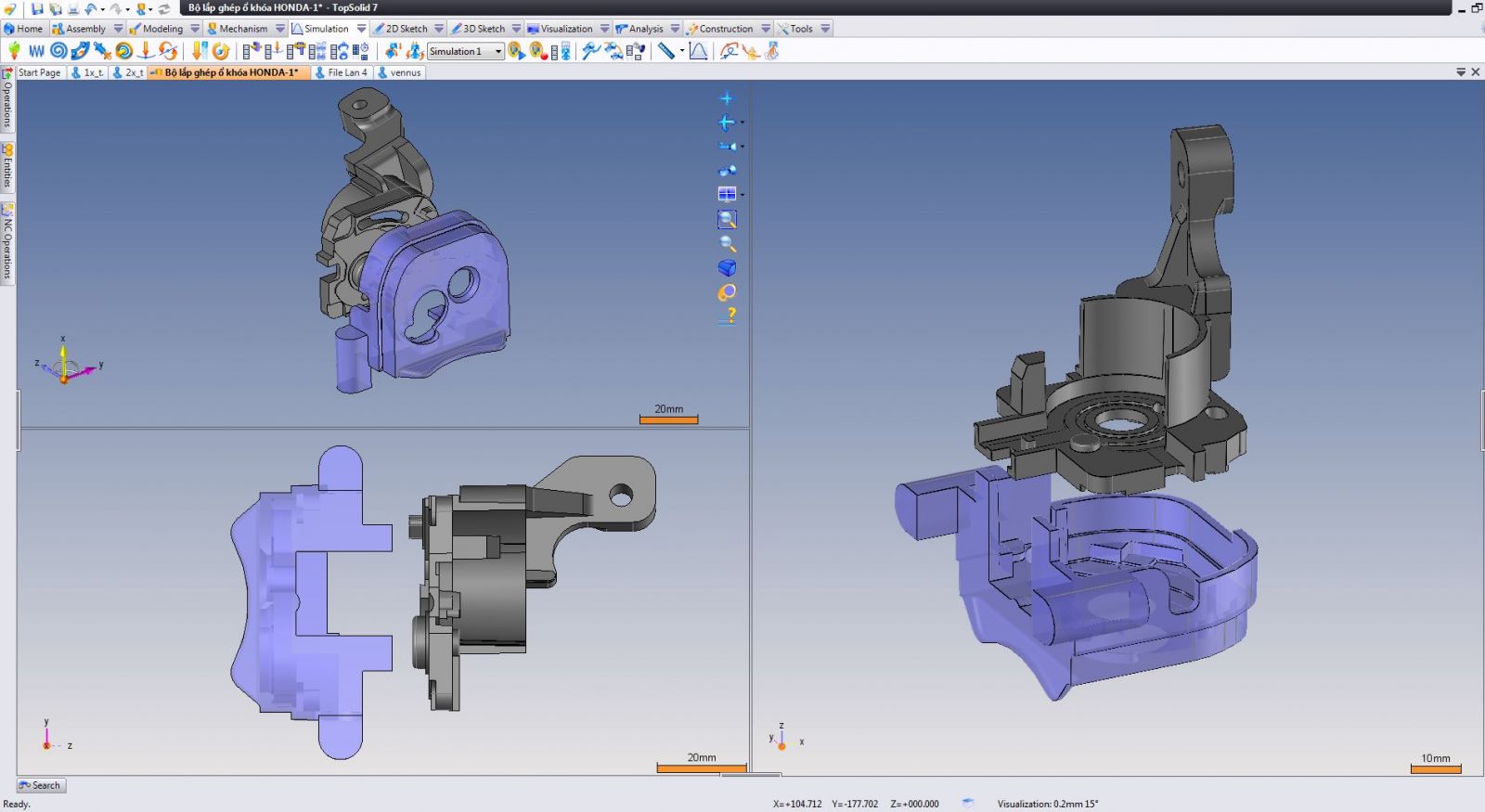 Service Copy 3D, single mold design to gold jewelry, small silver, thin <5mm
In an accidental encounter, 3D MASTER encounters a story that produces jewelry that we often carry around.
And we made that connection to improve the production for the goldsmith. We have copied samples of 3D jewelery samples by 3D scanner and use CAD / CAM Topsolid software to design and process molds, small gold molding molds for rolling.
We have two methods of designing jewelry products as follows:
1 / Approach design approach: needs - design ideas - prototype and test - product
The goldsmith made the request with pictures, by creativity, the imagination of the craft without the real model, we have 3Dized the idea and printed 3D samples quickly, realization quickly. The idea of ​​art in each product is also the creativity of the jewelery industry, then on the molding, processing to have a range of jewelry products sold to the market.
2 / Reverse design method: product - measurement and inspection - re-design - prototype and test - product.
Jewelers offered to copy a few real rings, jewelry with unique new designs and quickly launched the market, we have 3D modeling and real 3D printing products quickly. , then on the process of molding, processing to have a series of jewelry prototype to timely put up for sale in the market competition
Copying service of 3D rotor blades & molds
Propeller is very familiar to every family. But little is known about the production process. And the method of copying 3D propellers is one of the most important stages of the process. Propeller is a highly balanced product. So the design thinking here is, design a wing and multiply that wing into the desired number. Another important note is that the thickness of the rotor surface is not equal, so it is not possible to use evenly spaced design, which is also the most misleading point of the fan blade design. And if there are errors then you need to fix the design and then repair the molds, edit the processing ... To overcome the above errors you should apply 3d scanning technology - reverse design to design fast, accurate, copy sample rotor
3D reverse engineering service produces STEP file in thin sheet form to make dies
Scan3D and CNC machined shuttle service to test load with new material
3D Scanning Services & IGS 3D Injection Mold Design
Scan3D pestle-mortar punching steel stamp detail, 3D STEP file export to create CNC machined mold after the time of stamping many worn products, broken a number of profiles.
When you have a stamping die that has been used many times and is worn out and partially damaged, the stamping does not reach the original precision and aesthetics.
The most economical option is to recover to squeeze more product yields without losing the cost of refreshing.
The problem is welding is then CNC machining.
And the first step is to design a 3D model of the mold and evaluate the damage.
We will use reverse engineering to solve this problem together.
We scan 3d, reverse engineer the core of your mold, export the 3D file and evaluate the deviation differently from your original 3D design.
If you need us we will design deliverables that include welded insert material and programming CNC milling for the prototype mold.
3D Scanning Service, reverse design restores half of the upper mold of the plastic basket, STEP output
Scan 3D service and paint gun reverse design, 3D output for 4-axis CNC milling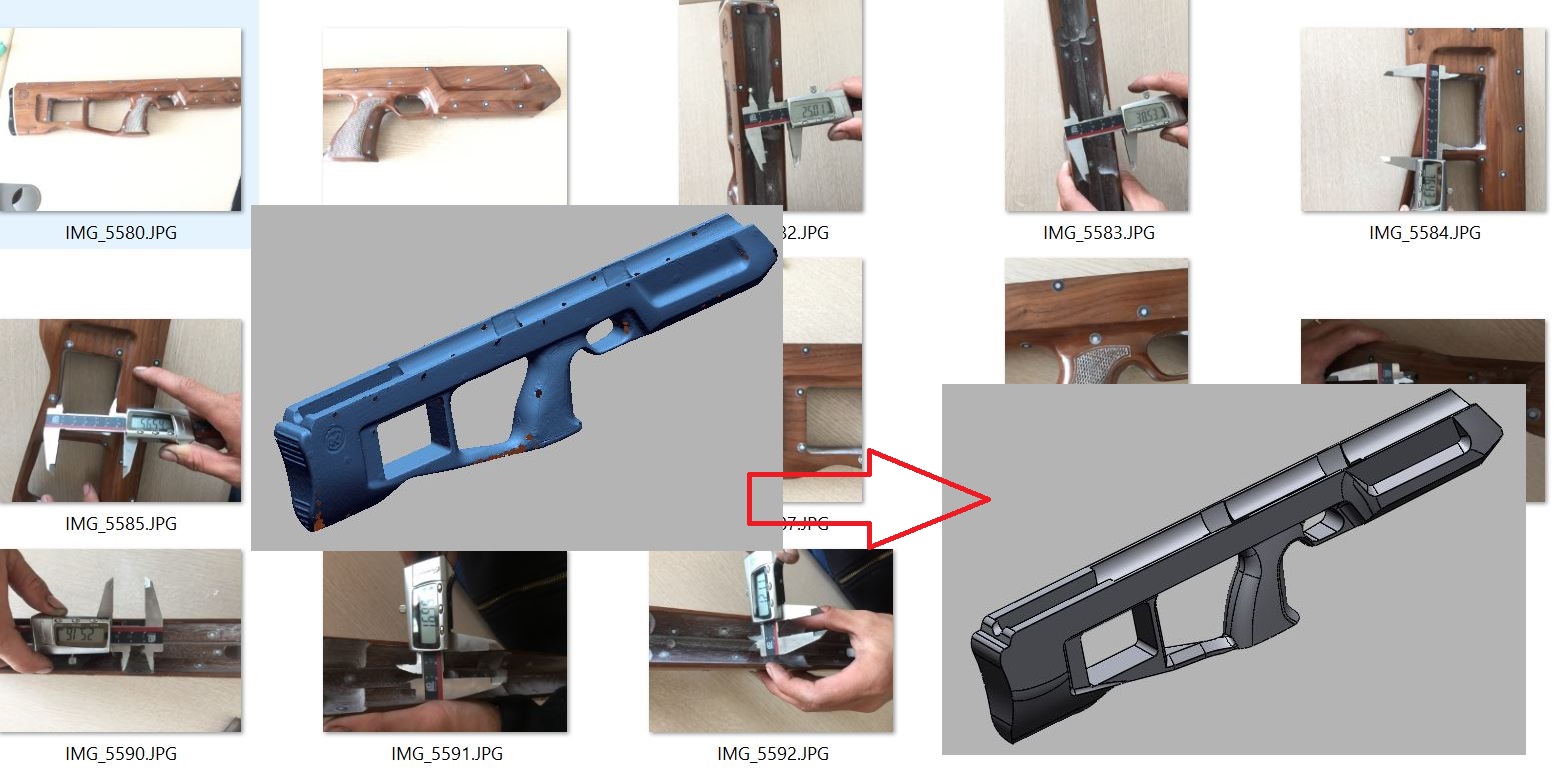 Dịch vụ Scan 3d khuôn bàn ghế nhựa cỡ lớn của 1 doanh nghiệp chuyên đúc nhựa tại Miền Bắc: