CREAFORM DEFENDS 3D SCANNING PATENT INVESTMENT ALLEGATION IN CHINA,
Creaform, a developer of portable 3D scanning systems headquartered in Québec, Canada, has reportedly fended off challenge to the validity of its patented technology in China.
In a mail-out sent to subscribers of the Creaform Shanghai newsletter, the company states (translated from original Chinese), "Recently, several competitors from China have developed self-positioning handheld scanners and have put them on the market, claiming that they can provide products with similar performance levels to Creaform's patented HandySCAN 3DTM,"
"Coincidentally, a Chinese citizen recently tried to question the validity of Creaform's patent rights in China."
"ALTHOUGH THE PERSON INITIATED THE PATENT INVALIDATION APPLICATION, THE HEARING OF THE CHINA PATENT REEXAMINATION BOARD RULED THAT CREAFORM IS NOW VERY PLEASED TO ANNOUNCE THAT OUR PATENT RIGHTS REMAIN TRUE AND EFFECTIVE IN CHINA."
HandySCAN 3D and Go!Scan 3D
Creaform develops and provides industrial 3D scanning equipment used for reverse engineering, non destructive testing (NDT) and quality control.
A trademark product, the HandySCAN 3D is one of Creaform's handeheld scanners, capable of attaining 3D images at up to 0.040 mm (0.0016 in.) accuracy or 0.030 mm (0.0012 in.) dependent on the chosen model. The device is certified by Airbus and is applied to a variety of cross industry projects including the recent restoration of this classic Ferrari.
Go!SCAN 3D, another trademark product, was first released by Creaform in 2012. Like the HandySCAN 3D, Go!SCAN 3D implements the company's patented automatic positioning technology, which helps to calibrate the system.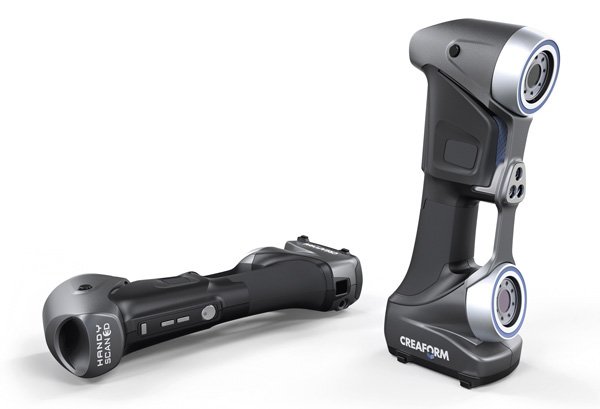 The HandySCAN 700. Image via Creaform.
Creaform IP
Both systems have a distinctive product design. For the HandySCAN 3D this two vertically assembled lenses, with a third three-lens cluster in-between.
On the other hand, the Go!Scan 3D is bottom-heavy, with three lenses at the bottom, and fourth, single lens at the top.
According to Creaform, the citizen in question who initiated the patent invalidation application raised concerns about the similarity of these designs to other copycats on the market. This includes imitation demonstration parts used to show the scanners' abilities.
Both the HandySCAN 3D and the Go!Scan 3D were reexamined and confirmed in Creaform's recent patent validation case.
In addition, the company states "For third-party attacks and violations, Creaform will continue to actively defend its intellectual property."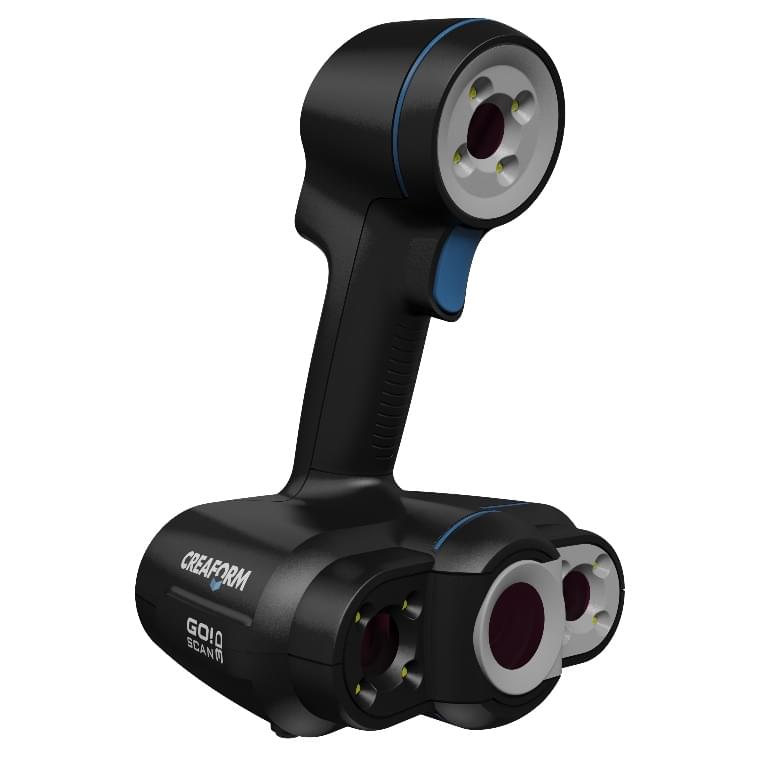 The Go!SCAN 3D scanner. Image via Creaform