NDT SURFACE INSPECTION FOR THE AEROSPACE MRO INDUSTRY
The scientific conference on aviation and civil engineering celebrates the 20th anniversary of the tradition of the Faculty of Aviation and Transportation
Implementing Plan No. 54/KH-HKVT dated August 14, 2023 approved by the Head of the Academy, on September 24, 2023, the Faculty of Aerospace Sciences solemnly organized the Aerospace Science Conference. and mechatronics celebrate the 20th anniversary of the Faculty of Aerospace Sciences' Traditional Day (October 1, 2003 - October 1, 2023).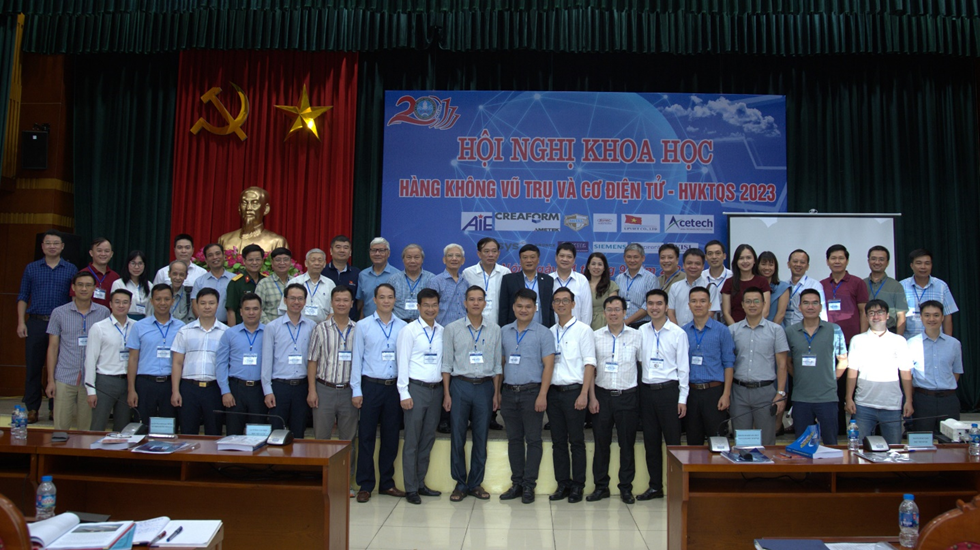 3D MASTER Co., Ltd. and Creaform participated in the Conference
The conference received a positive response and enthusiastic participation from experts, lecturers, graduate students from the Faculty, Institute, Research Center of the Academy of KTQS and training and research facilities throughout the country. countries such as Hanoi Polytechnic University, Ho Chi Minh City University of Industry, Nam Dinh University of Technical Education, Air Defense Academy, Military Institute of Science and Technology, Explosives Propellant Institute ,... Through 2 rounds of independent criticism, the Organizing Committee has selected 49 scientific reports to report at the working sessions of the Conference (including 01 plenary session and 04 subcommittee sessions). The plenary session had 02 invited reports by Professor. Dr. Dao Van Hiep and Prof. Dr. Nguyen Lac Hong and 02 reports from businesses (3D MASTER Co., Ltd. and MITAS Hanoi Technology Joint Stock Company). Subcommittee sessions include: Aerodynamics, materials and structures of aviation (13 reports); Jet engines and power machines (12 reports); Mechatronics and Robotics Engineering (13 reports); Production system engineering and smart factories (09 reports).
In addition to scientific reports, the Conference also had the participation of exhibiting and introducing products, equipment and technology of businesses such as MITAS Hanoi Technology Joint Stock Company and Creaform VN, Equipment Co., Ltd. Tan Tien Industrial & Education Equipment - AIE, UPVIET Company Limited, ROTEC VIETNAM Company Limited, ACETECH Science and Technology Materials and Equipment Joint Stock Company,...
At the exhibition booth, businesses introduced new and advanced products, equipment, and technology to delegates and guests such as:
- Comprehensive 3D scanning technology solution from Creaform VN Company
https://3dmaster.com.vn/en/metrascan-blackelite/
- Video: