Choose the appropriate scan3d,
Need a 3D scanner that suits your production needs?
Choose Creaform!
If you need to measure 3D samples of size> 0.2-6m, choose HandyProbe. This is a versatile 3D handheld measuring system that measures all terrain geometry. You can call this handheld CMM.
If you need 3D scans of all specimens> 0.2-6m, accurate requirements of up to 0.03, black-shaded ... all spatial conditions, no need to paste points ... choose MetraScan3D.
If you need a business that regularly uses 3D scanning services at cost and specimens to> 4 meters, requires a high precision scan and a durable operation in extreme weather conditions. HandyScan.
And if you need to scan the large 3d model of a plane choose MaxShot3D ...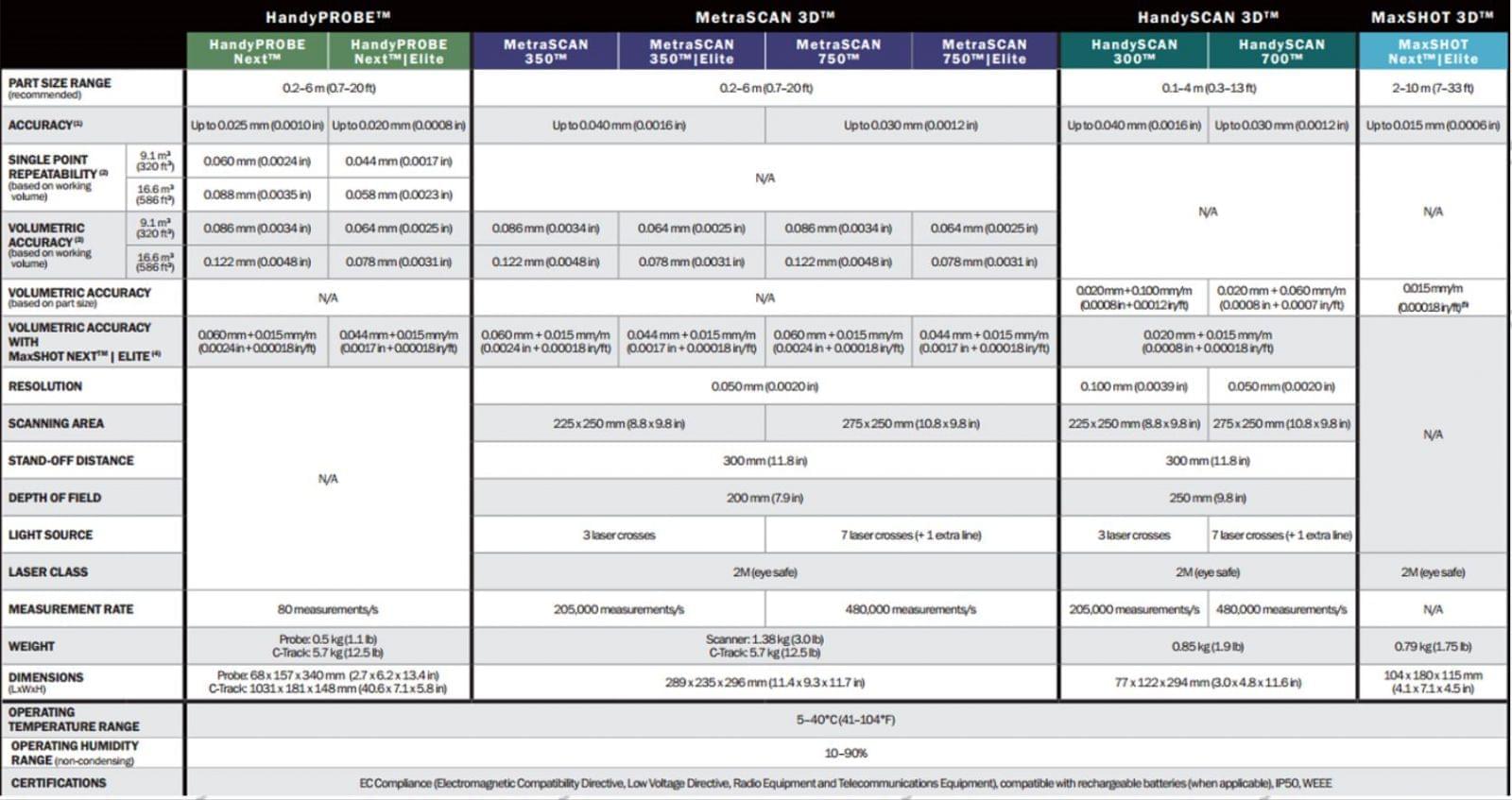 Come to 3D MASTER for the best advice ...