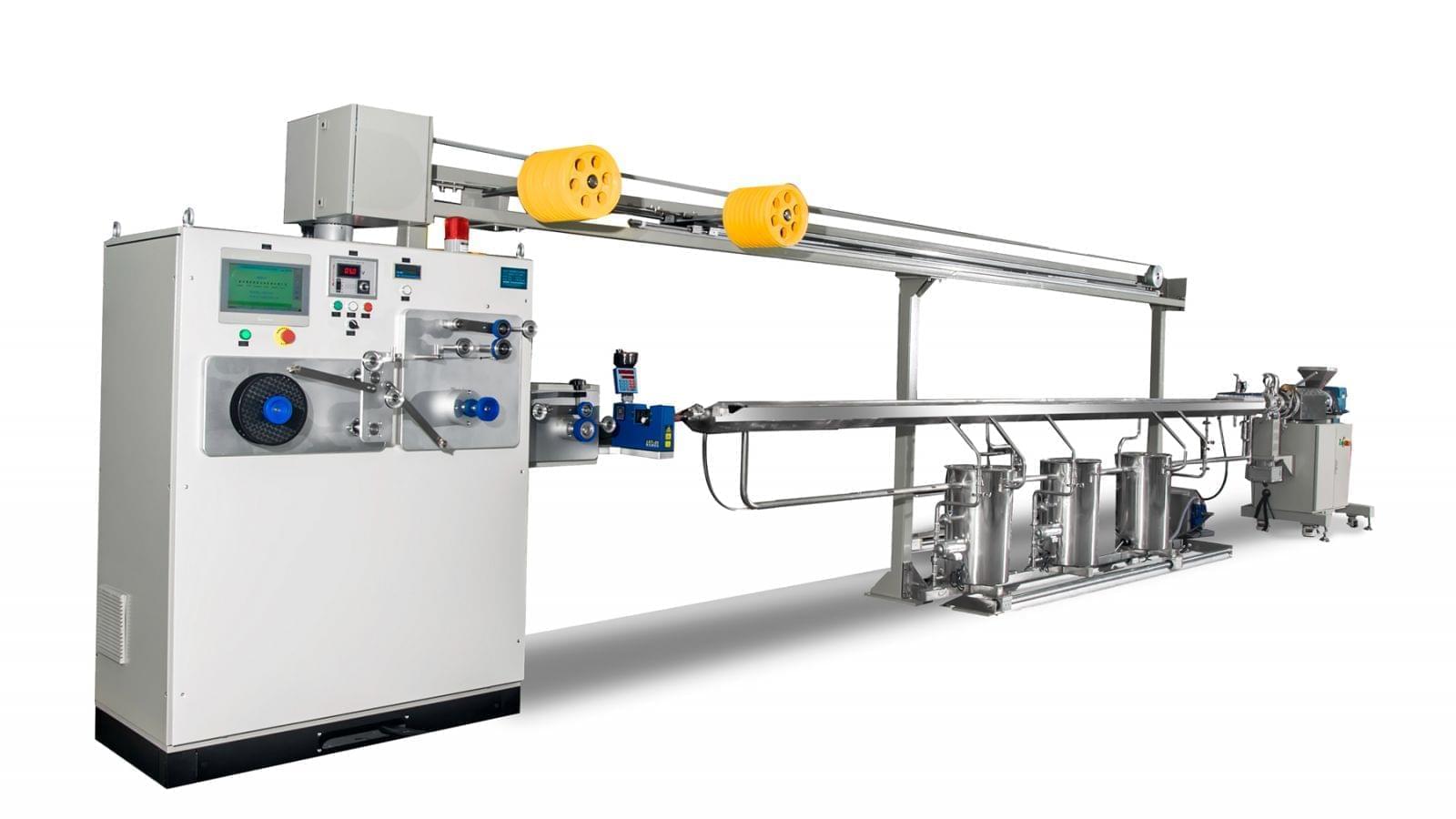 3D MASTER CO.,Ltd has >5 years experience for producting 3D printer filament machine,we are professional supplier and sells more than 200 COMPANEIS.
The total length of our 3D filament extruder machine is about 11-13meters,according to customer request.In addition,the 1.75mm,2.85mm and 3mm diameter tolerance of our 3D filament can be guaranteed within +_0.03mm in 24hours.
3D printer filament production line has been used by designers, engineers and scientists to produce the disposable mechanical products and model, and it is already widely used in health care, education, toys, building, automobile, electronics, and anime field.
If you have any intrest or request,please feel free to contact us by what'sapp or email or online chat.

Advantages:
1. Higher capacity compared with other suppliers using the same model.
2. Precision:1.75mm,2.85mm,3mm
3. Product diameter: It can produce the different diameter of filament from 1.5mm-3.0mm.
4. Easy Operation: PLC full-automatically control system.
5. Production different raw material: ABS PLA PA HIPS PPS.
6. Low Maintainance No Quality Complaint from Customer, once the machine is Set-up and running in buyer's Factory .
7. After-sale Service We can provide installation services overseas .


SPECIFICATIONS FOR 3D PRINTER FILAMENT MACHINE

FLD-25 3D printer filament machine

Control:Manual or PLC control

Raw material:PLA or ABS granule

Diameter:1.75mm,2.85mm,3mm

Capacity:0.5-1kg/h or 1-3kg/h

Diameter tolerance:+_0.03mm

Main motor:0.75kw

Voltage:380V,50HZ 3P or customized

Package:wooden package

Delivery time:7-10 days or has the stock

FLD-35 3D printer filament machine

Control:Manual or PLC control

Raw material:PLA , ABS,PET.etc granule

Diameter:1.75mm,2.85mm,3mm

Capacity:5-8kg/h or 8-15kg/h

Diameter tolerance:+_0.02mm

Main motor:7.5kw or 11kw

Voltage:380V,50HZ 3P or customized

Package:wooden package

Delivery time:15-20 days or has the stock

FLD-45 3D printer filament machine

Control:Manual or PLC control

Raw material:PLA , ABS,PET.etc granule

Diameter:1.75mm,2.85mm,3mm

Capacity:20-30kg/h

Diameter tolerance:+_0.02mm

Main motor:11 or 15kw

Voltage:380V,50HZ 3P or customized

Package:wooden package

Delivery time:25-30 days or has the stock