Rent a scanner 3d scan 3d wheel spiral bevel gear,
When you need to restore spiral bevel gear by 5 axis CNC?
When your spiral gear remains on the clutch?
It is difficult to move large and heavy gear from Laos cai.
Call 3DMaster Ltd, we will carry a 3D scanner in place to scan 3d digitized all the gear for you the most accurate, fastest,
We need less than 10 minutes to finish work ...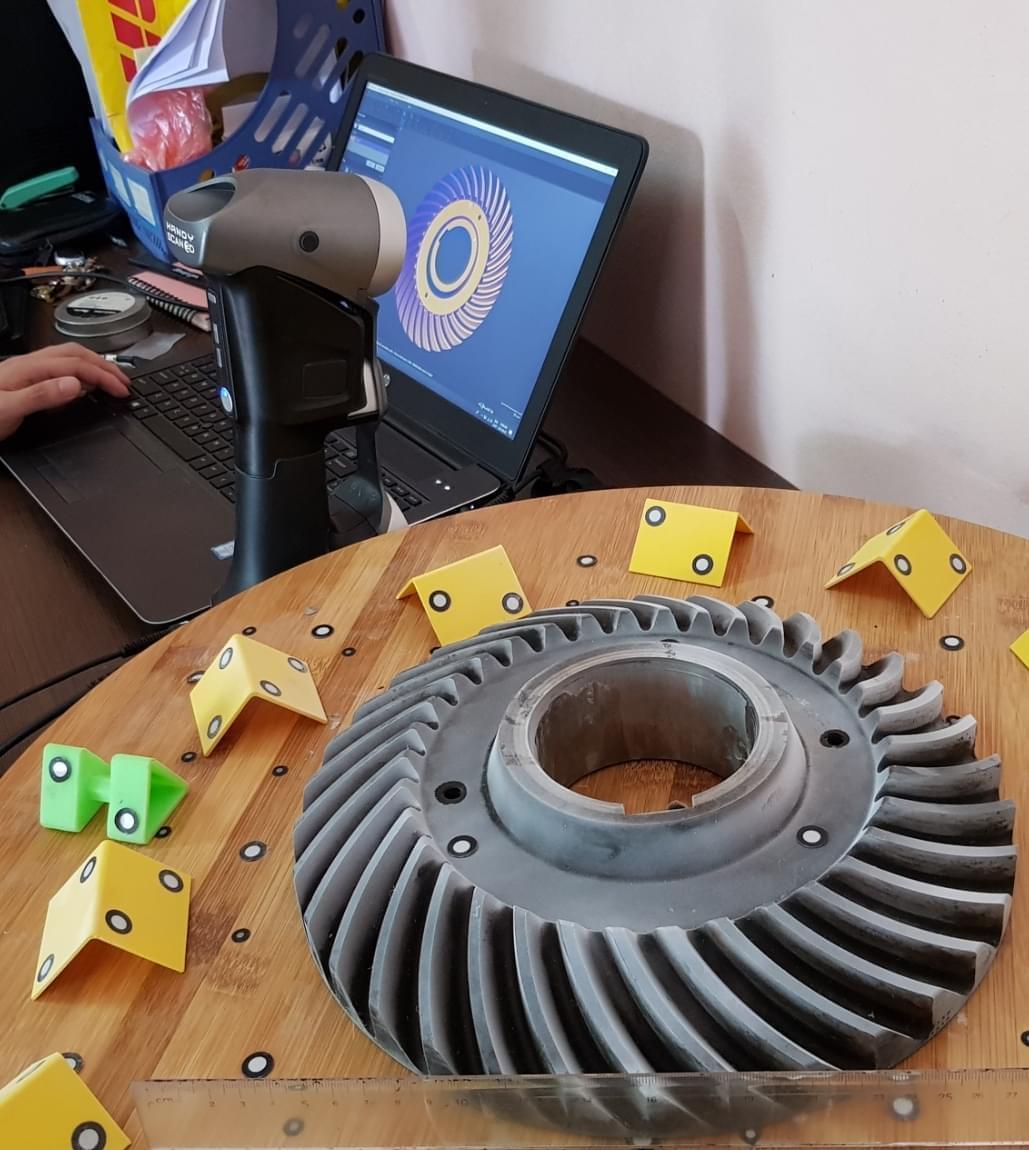 Results of 3d scan of spiral bevel gear