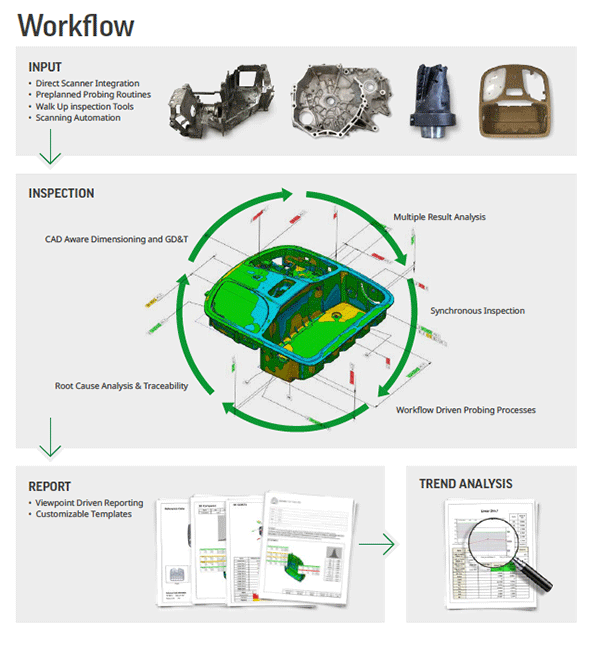 Some features :
• Quickly make comparisons between CAD and Mesh Immediately generate 3D PDF reports on measurements, tolerances and deviations.
• Can be combined with probe to combine with software to produce the most accurate measurement results.
• CAD files can be imported in a variety of formats for comparison
Application:
Mold and tools: Used to verify the accuracy of the mold before it is put into production in case the naked eye can not be observed.
Easily display the existence of errors and reduce the risk during production.
Manufacturing and testing in health:
Play an important role in the manufacture of medical devices by providing accurate measurement and analysis results
It also speeds up the surgery quickly and painlessly.
Production: verify the integrity of the product in the production process, promptly detect any arising in the production process.
When combined with a scanner or probe, it can be quickly analyzed and reported in PDF format.
Aerospace: Used to measure the technical parameters used in high-end turbine design including: curvature, curvature, thickness, ledge, radius.
Parameter analysis and wing inspection.