3D scan project of thousands of antiques museum,
The main body xac- easy used- War optimized for all industries is a special community of advanced 3D scanner Creaform / Canada . In the period from 17-19 / 11/2018, 3DMASTER Co., Ltd is honored by Dr. Nguyen Viet calling to scan thousands of ancient artifacts at the Southeast Asian Prehistory Center for storage and restoration. copy.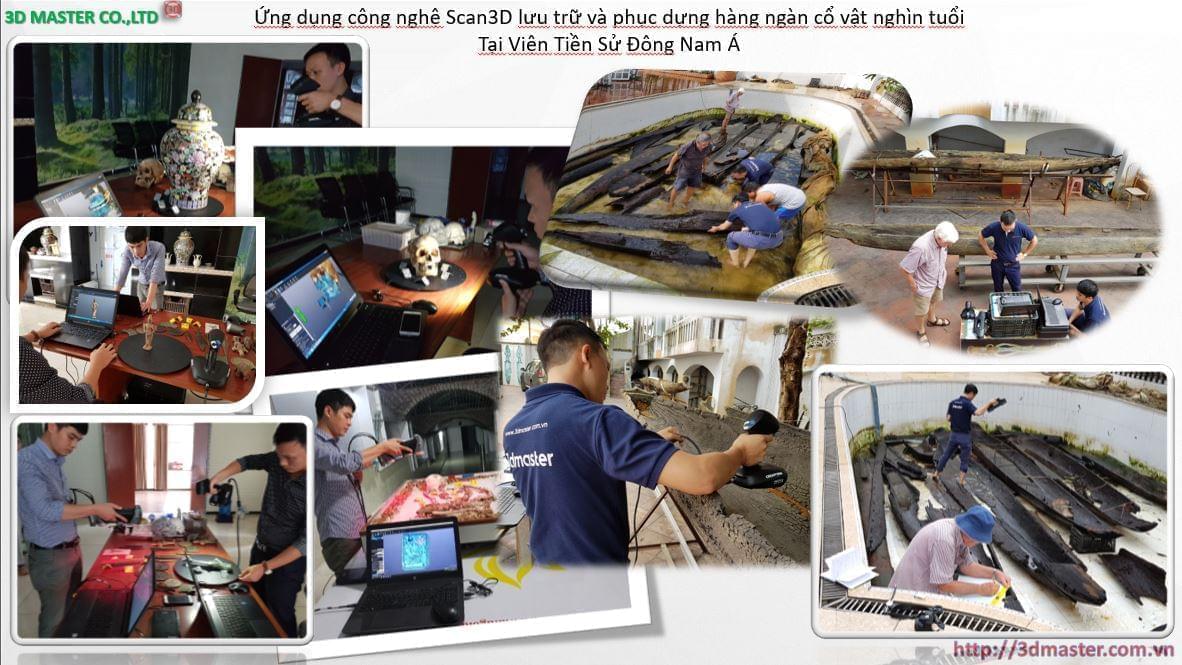 Caption
Why Digital 3D?
1. When there are new works must build up to occupy the old relics, must store the old relics for the next life
2. When need to restore antiques on the software
3. When making copies, go to display, teach and store original artifacts in special condition
4. When it comes to building virtual museums around the globe
5. When you need to reproduce the miniature as the background for publishing works of neo-archeology for the architecture of display construction
6. When it is necessary to get accurate dimensions quickly to make space for large sample storage, it is difficult to move without direct intervention. All types of artifacts from small to large, from simple to complex, to study the laws of the development of things in the past, present and from which publishes the rules of future reference for all areas of life.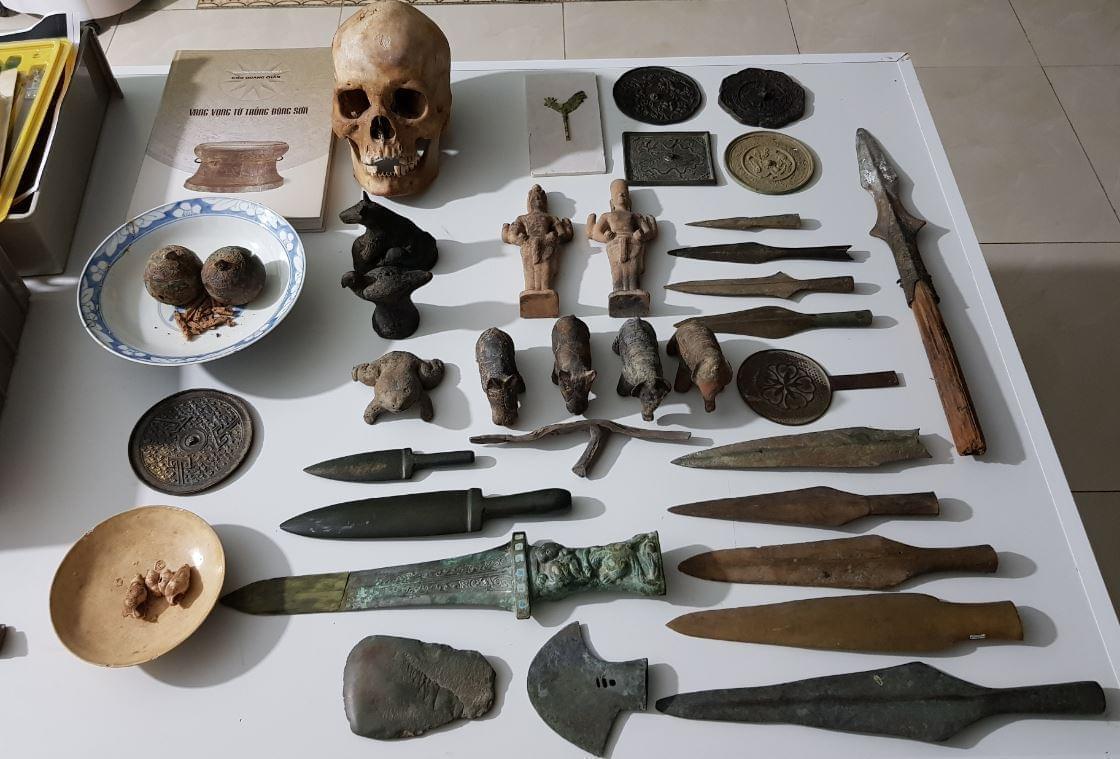 Caption
Some artifacts need 3D digitization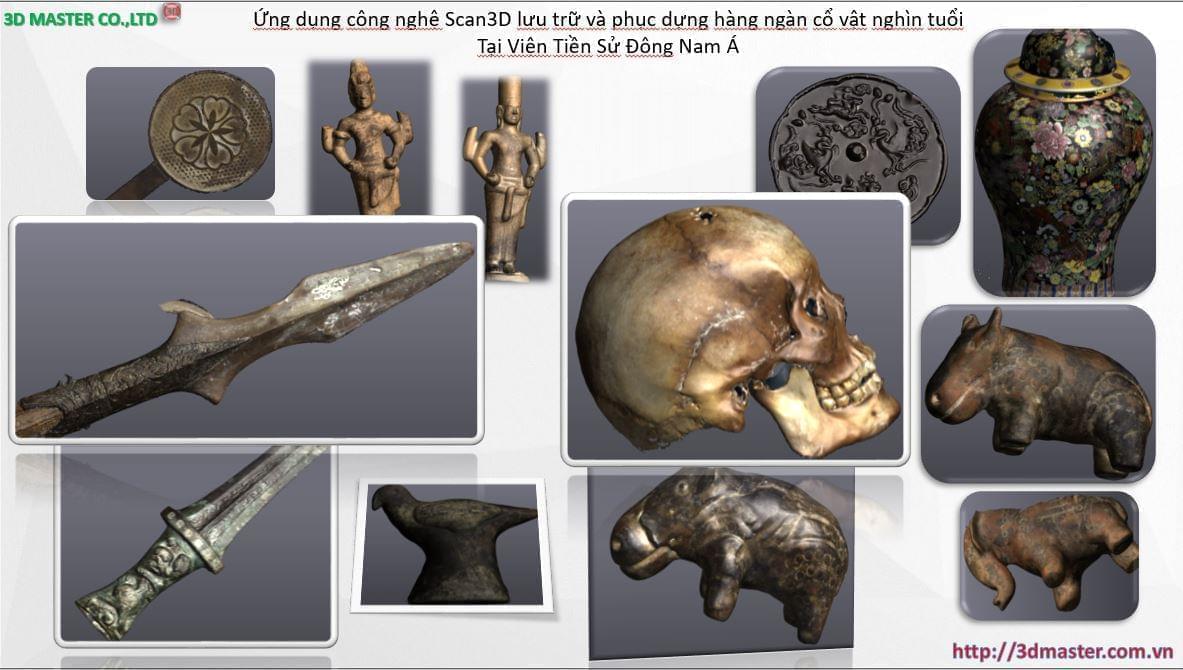 Caption
3D scan results Some artifacts need to digitize 3D
Typical examples are some stories of Dr. Nguyen Viet shared as follows.
Opening the conversation between young engineers who love the job of applying new technology like ours and the great old man, but great spirit is the question why you choose to build your own museum.
We were delighted and excited to hear a variety of logical, archaic scientific reasons. TS said about the reason that she is trapped in the sentence, paradise-land-harmony: First, you are a scientist, who like you also want a place to study for yourself, many friends in Other countries have come here with this project. The more concrete fact is that the ground has been stable for more than 4,000 years. This is accreted from one side of a river originating from a high mountain to create a solid foundation, on the other side of the field. study and administrative works of the district. Surrounded by mountains and forests should avoid the whirlwind whirlwind whirlwind or only occasionally be seen lightning flashes beautifully for the works ...
Let's go to visit the basement of the museum, TS sharing ...
The world is now at the level of archaeological super-archaeologists as well-known archaeologists in Germany, Poland, Australia and Denmark, who specialize in the study of microbial development of plants. Constantly changing with the rules of individual development, thanks to which the development charts of the wood are published is an important material to help humanity from the old to choose to evaluate the life of timber construction. and large works.
Vietnam is catching up with the world with the use of modern tools such as # scan3d. The research will move rapidly from raw research to exports. And there will be more works of world-class value.
The Southeast Asia Prehistory Center, which operates as a private museum, does the right thing, but the "non-poor" difference in Vietnam is on the right track. This is Dr. Nguyen Viet's sharing.
Dr. Nguyen Viet is famous for many works such as:
Project of 72 sets of prehistoric remains ,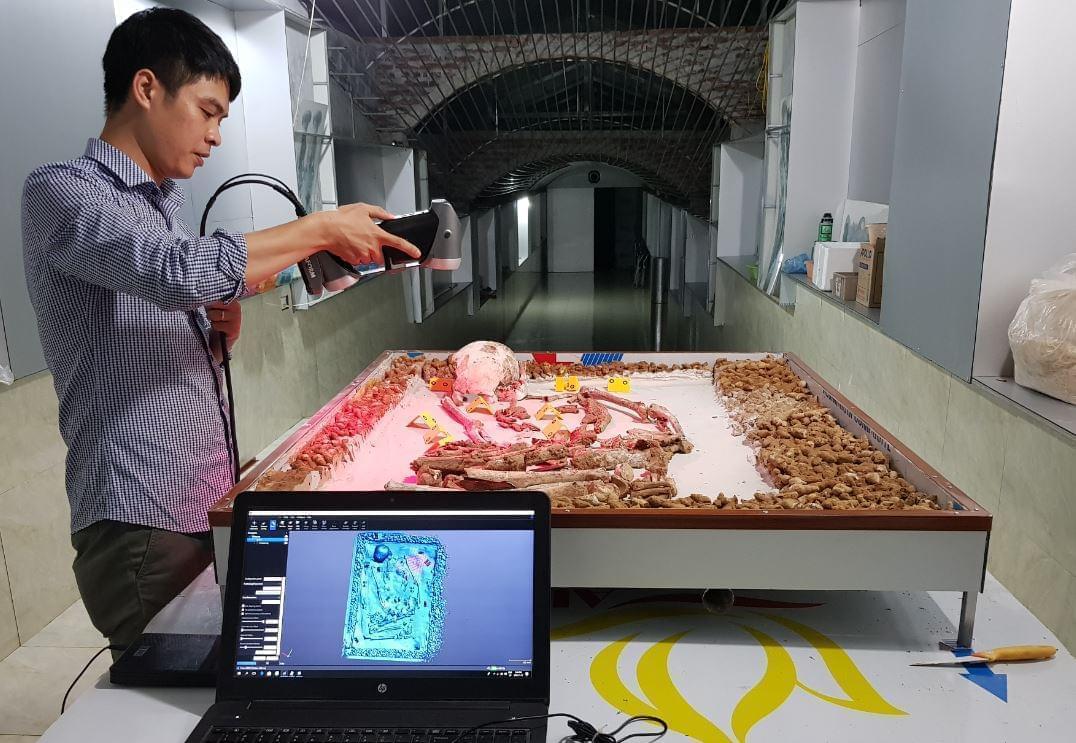 Caption
3D MASTER 3D 3D Scanner Co., Ltd
The study found that Asian people were first infected with the syphilis virus in Vietnam based on a skull injury of a prehistoric man taller than 1.7 meters,
3D MASTER 3D 3D Scanner Co., Ltd. accurately stores and repairs skull sets from multiple debris
The discovery of the ancient tomb with a skeleton of an old man lying dead in a human posture in a cave surrounded by many shell shells has been accumulating large amounts of calcium that has been preserved for thousands of years. 3D MASTER Co., Ltd. participates in digital and 3D printing, providing versions to many other museums to clearly illustrate the ancient burial rites,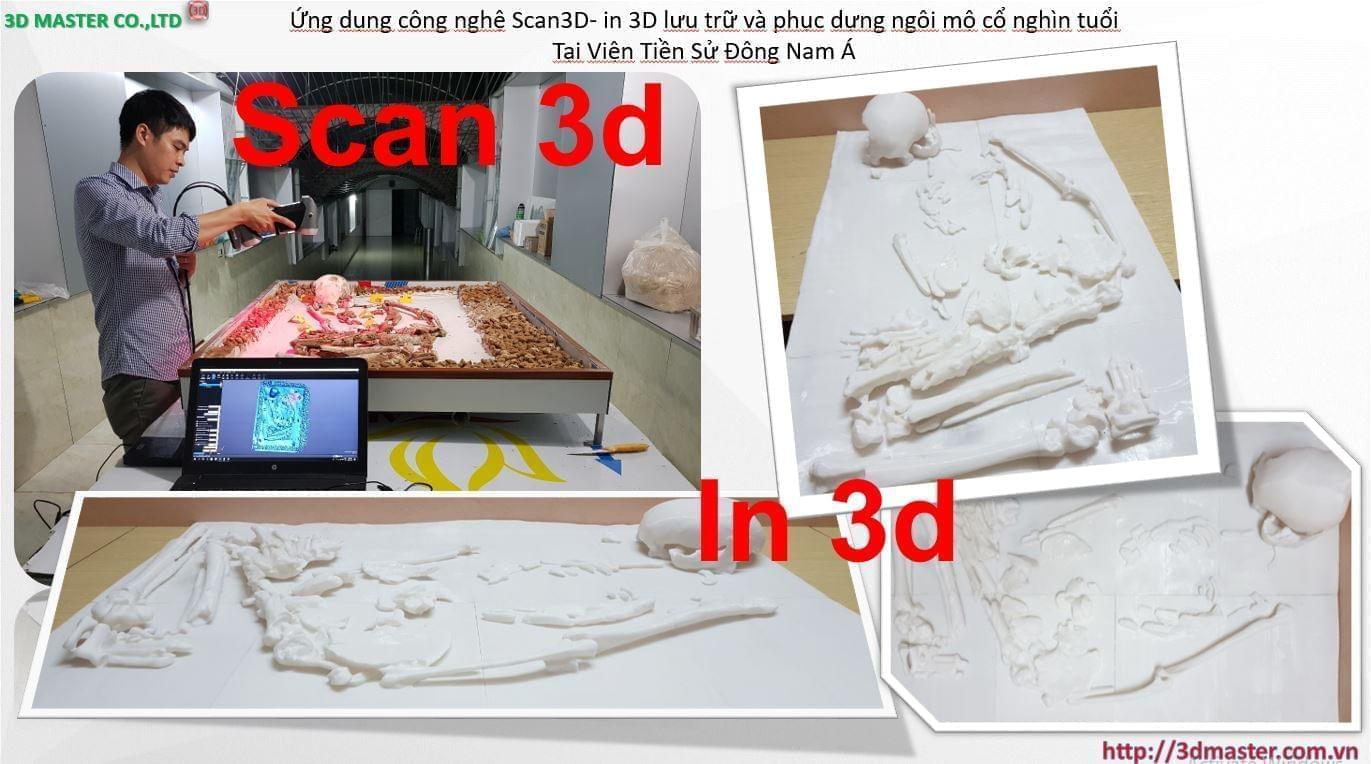 The archaeological excavations of many prehistoric wrecks of up to 9m long with ancient weapons of stone, metal carving delicate river downstream is a gathering gathering flow of thousands of years, The excavation of the household appliances, the ancient animal displaying the need to understand how the ancient civilization changed.
3D MASTER CO., LTD., Together with the world's leading professors and doctors of archeology, plan to digitize ancient boats in Quang Yen, Quang Ninh, Vietnam.
3D MASTER LTD 3D digitizes the entire space of all ancient ships
Digitize thousands of ancient ships into your 3D scanner Go! Scan3D
3D digitization of thousands of prehistoric weapons dating back thousands of years
Scan 3D antiquities thousand years old
Scan 3D all kinds of antique masks with complex colors
3D scan of archer's ancient blade
3D digitization of ceramic neck color multi-color
And many other works ...
Dr. Nguyen Viet's works will be successful and he will be able to implement the ideas put in all parts of Vietnam, or the world of meaningful museums.
3D MASTER Co Ltd and 3d Creaform scan technology will always look forward to contributing to the archeology.