3D printing service 600x350x350,
Are you looking for 3D high-tech SLA printing solution for large samples with nice quality requirements- better 3D printing FDM, FFF ...?
You are worried because you have to use 3D printing solution FDM, FFF ... large samples, because you have to print many pieces will create a bad impression.
Are you a bronze casting artist, need to cast large statues that are unknown Vietnam has a large 3D SLA printing service?
You need to print 3D size SLA with fast speed and smooth surface quality?
Need to print 3D SLA size up to 600mm at a cost in 3D FDM printing, FFF ...?
...
YOU TO THE 3D MASTER CO., WE ARE RESPONSIBLE FOR YOUR REQUIREMENTS FOR THIS FEBRUARY FEBRUARY. WE HAVE BEEN IMPORTING THE 3D PRINTING SLA PRINTING SYSTEMS TO BE 600X350X350MINS,
Here are the technical details of our device:
Product name: Industrial large stereo lithography 3d printer
Product specification: 600 * 350 * 350mm
Product application: Jinshi is a leading manufacturer of 3D printer in the industry, and a large industrial stereo lithography 3D printer belongs to SLA laser rapid prototype machine, which can make large-size 3D model plate and industrial spare parts.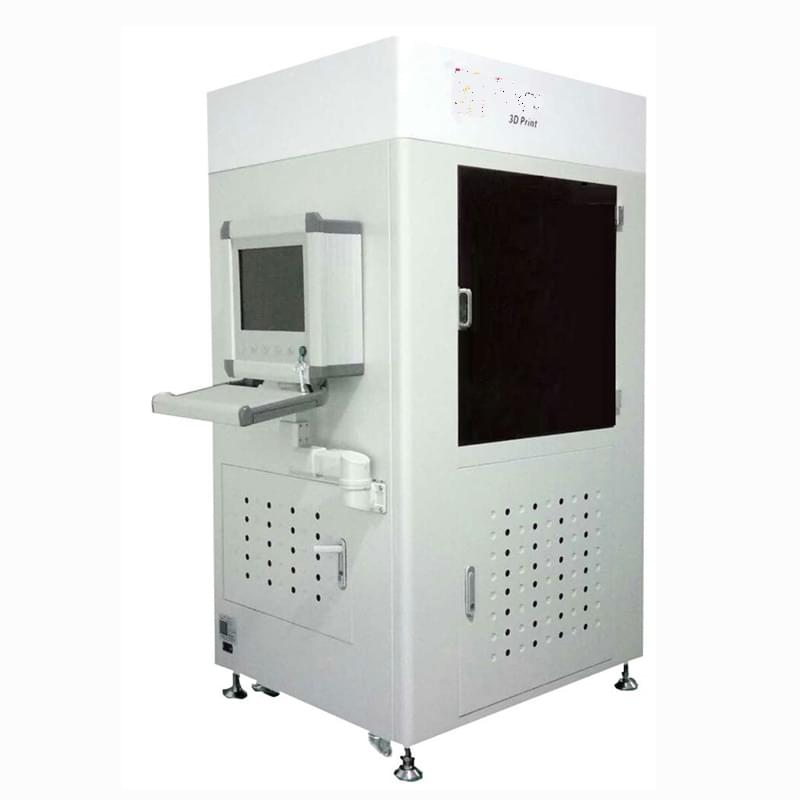 SPECIFICATIONS FOR INDUSTRIAL SLA 3D LASER PRINTER
Solid Laser Vacuum Absorptive Scraper
Detachable Pallet Measurement of Laser Power on Line
Automatic Process Parameters
LASER SYSTEM

Laser Type

Nd: YV04 Solid Laser

Wave Length

355nm

Power

Minimum Power to Liquid Level≥300mW

RECOATING SYSTEM

Recoating Mode

Intelligent Position Vacuum Coating

Normal Layered Thickness

0.1mm

Rapid Manufacturing Layered Thickness

0.15mm

Precise Manufacturing Layered Thickness

0.05mm

Special Manufacturing Layered Thickness

0.05mm~0.20mm

OPTICAL & SCANNING SYSTEM

Light Spot(diameter @1/e2)

0.10-0.15mm

Scanning Mode

Germanic Galvanometer Scanner

Parts Maximum Scanning Speed

10.0m/s

ELEVATOR SYSTEM

Vertical Resolution Ratio

0.0005mm

Repeat Positioning Accuracy

±0.01mm

RESIN TANK

First Tank Weight

about 160kg

Forming Material

Photosensitive Resin

Construction Size

350mm(X)×600mm(Y)×350mm(Z)

Resin Heating Method

Bottom Heating with Silicone

CONTROL SOFTWARE

Machine Control Software

K...3D Control Software

Device Software Interface

3D Design Software, STL File Format

SOFTWARE SYSTEM

Master Controller Operation System

Windows 7

Network Type and Protocol

Ethernet,TCP/IP

INSTALLATION CONDITION

Current Source

200-240VAC 50/60Hz, Single Phase,10A

Rated Dissipation

1.5KVA

Ambient Temperature

20-26oC

Relative Humidity

<40%,Frost Free Knot

Apparatus Size(without display)

108cm(W)×95cm(D)×198cm(H)

Apparatus Weight

about 880kg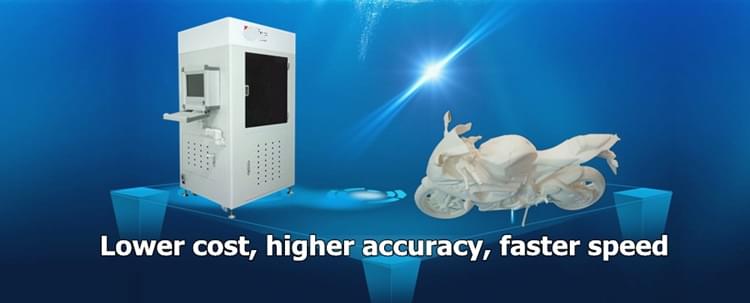 SLA 3D printer put the unmatched capabilities of Stereolithography 3D printing technology, fine-tuned for cost-efficiency and unrivaled material availability, into a smaller footprint. 3D print with fine feature detail in a wide choice of performance engineered materials that match or exceed traditional plastic properties.
Integrated, reliable and proven
HD from 3D Systems gives you one point of contact to support your applications and daily use of our gold standard technology for additive manufacturing. Our SLA printers have high up time numbers. The broad spectrum of VisiJet SL materials is developed for 3D Systems SLA printers. Customized to our specific 3D print engine, VisiJet SL materials generate the consistency and mechanical properties required of each material.
Industry-leading 3D print preparation software
Access the industry-leading 3D Sprint software at no charge with each SLA 3D printer to enable rapid view, repair, enhancement and automated placement of parts in preparation for 3D printing. Your enhanced design for additive manufacturing workflow begins here.
Consistently accurate parts with finest features
Parts are accurate (+/-45 μm) throughout the entire build platform, print after print, machine after machine. Features are reproducible down to 0.050mm or 0.002 in – depending on geometry, orientation and build mode. Only 3D Systems Stereolithography 3D printers meet or exceed standard tolerances for injection-molded plastics.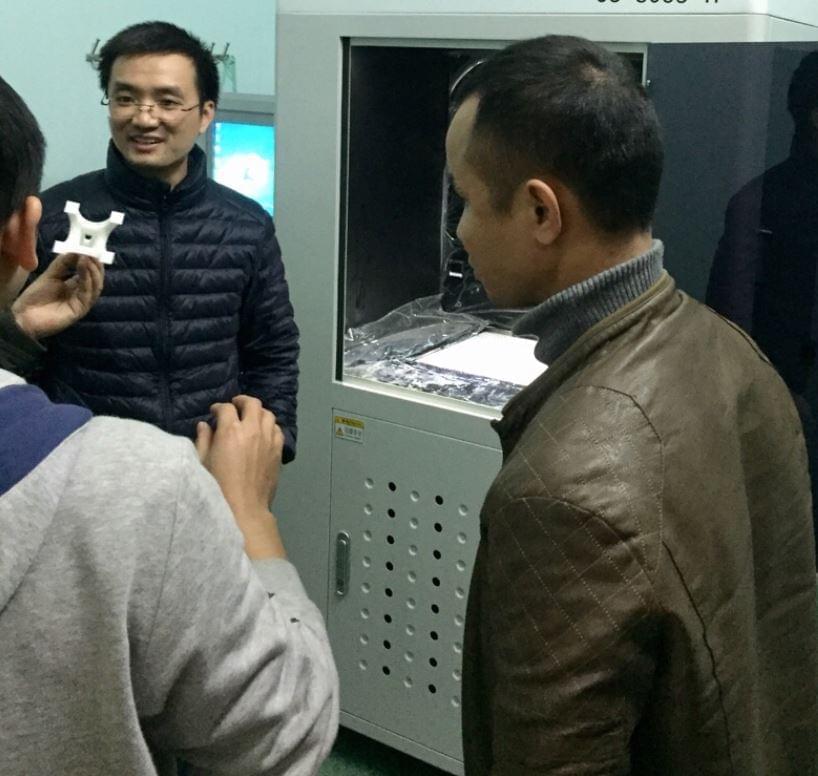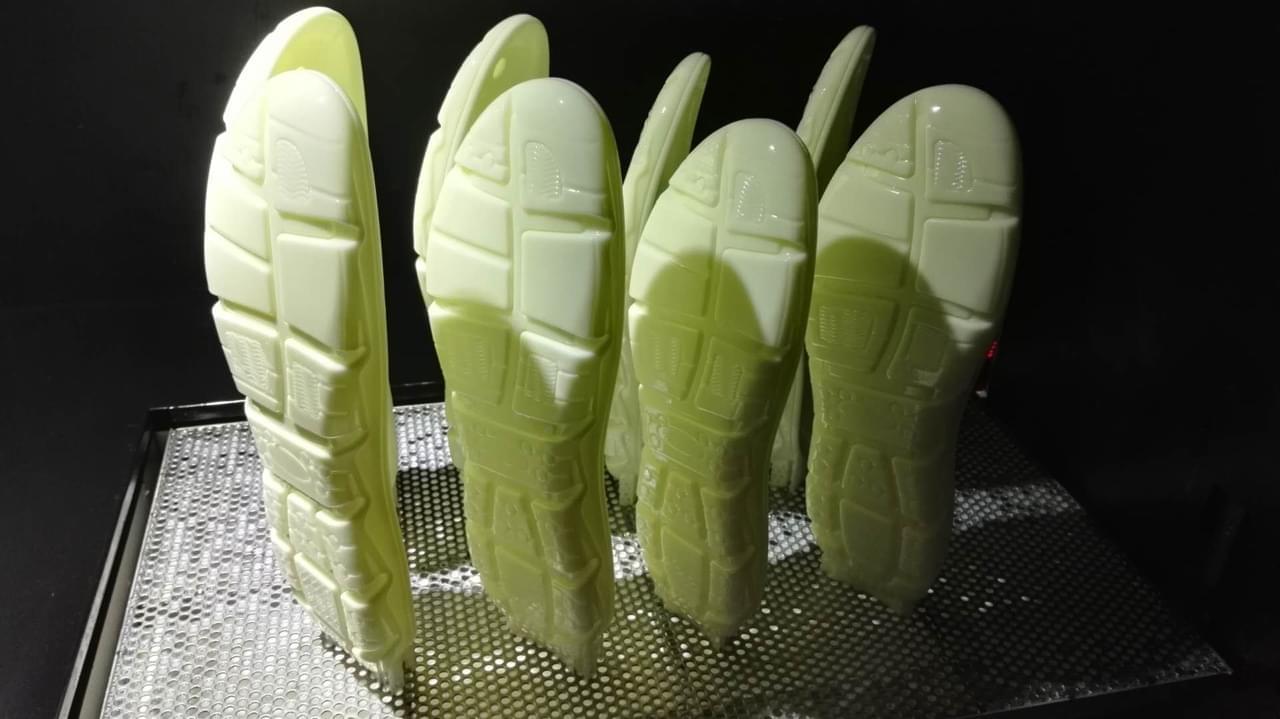 in 3d SLA sole shoe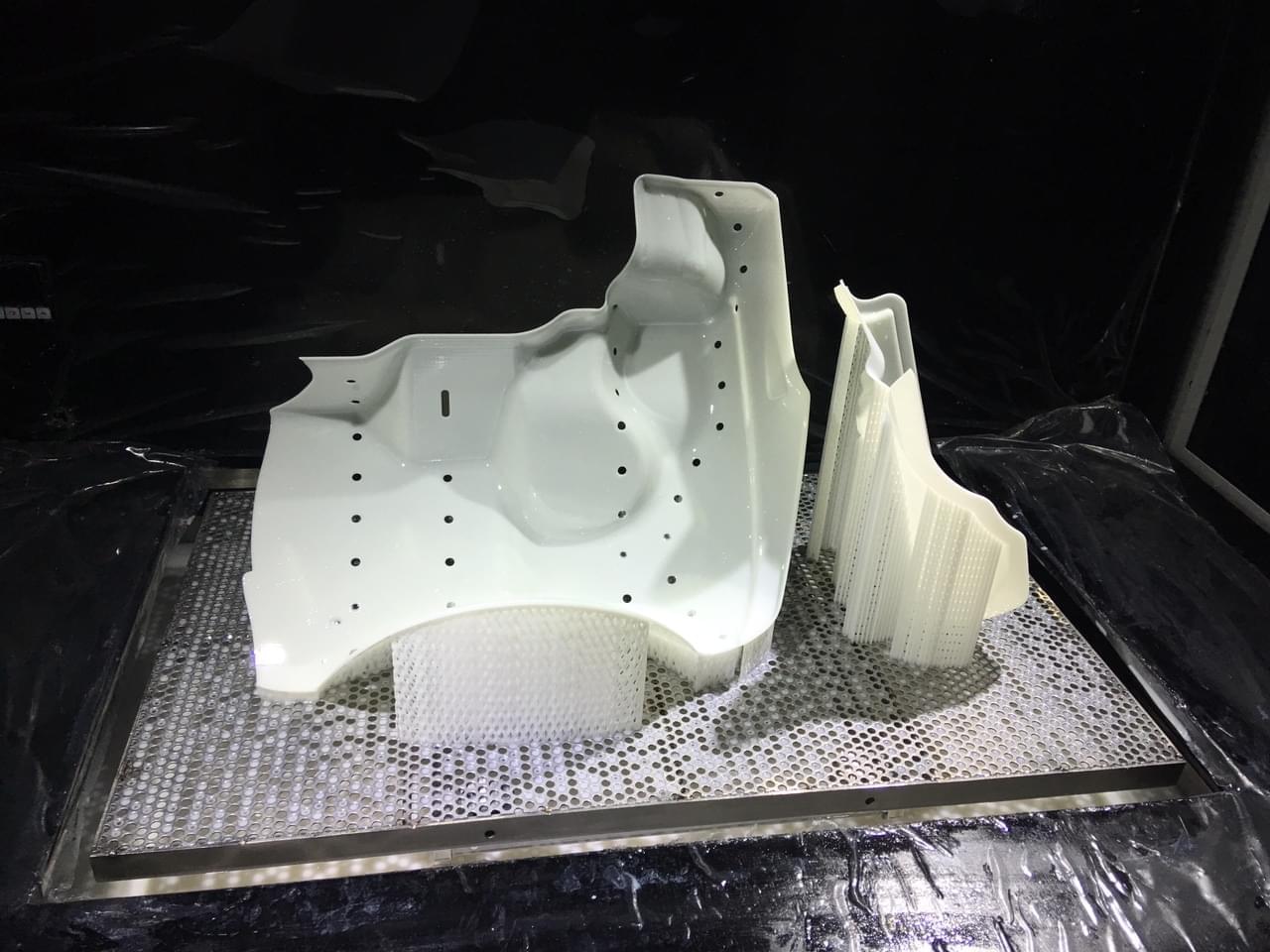 In 3d SLA shell thin machine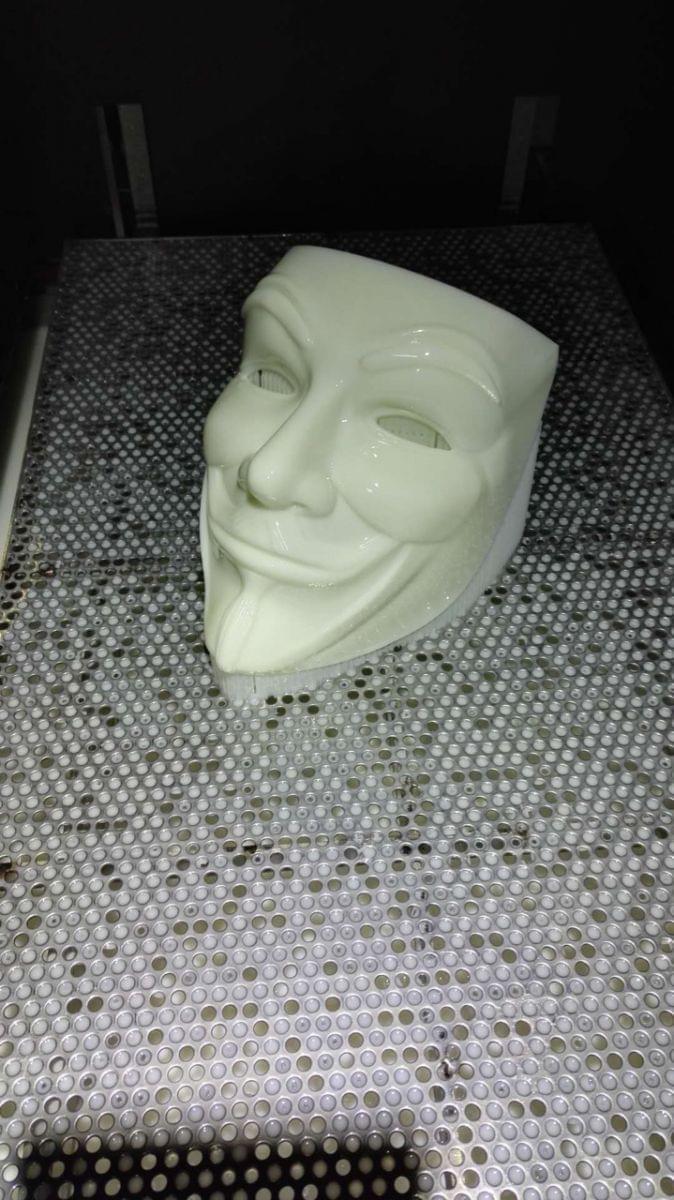 Print 3d strange face SLA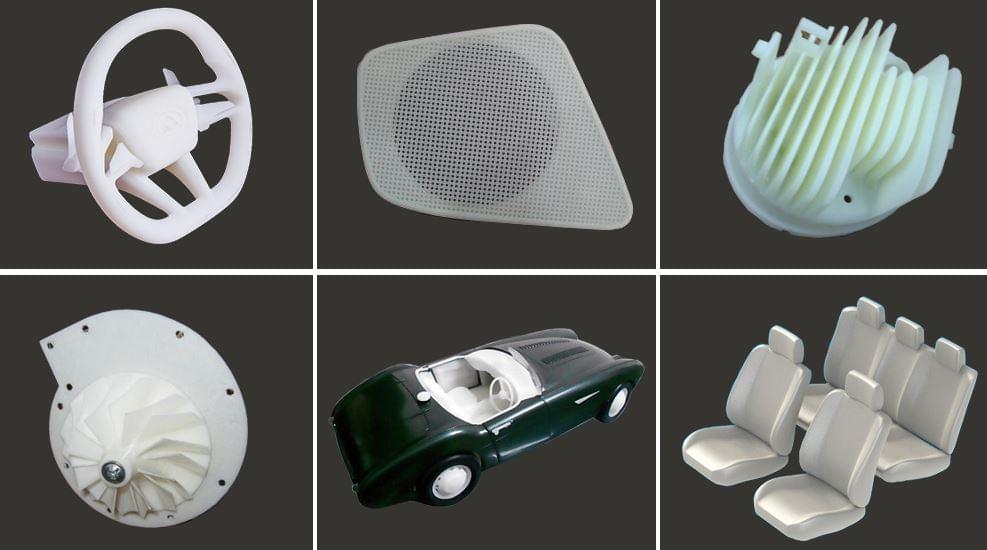 In 3D industrial SLA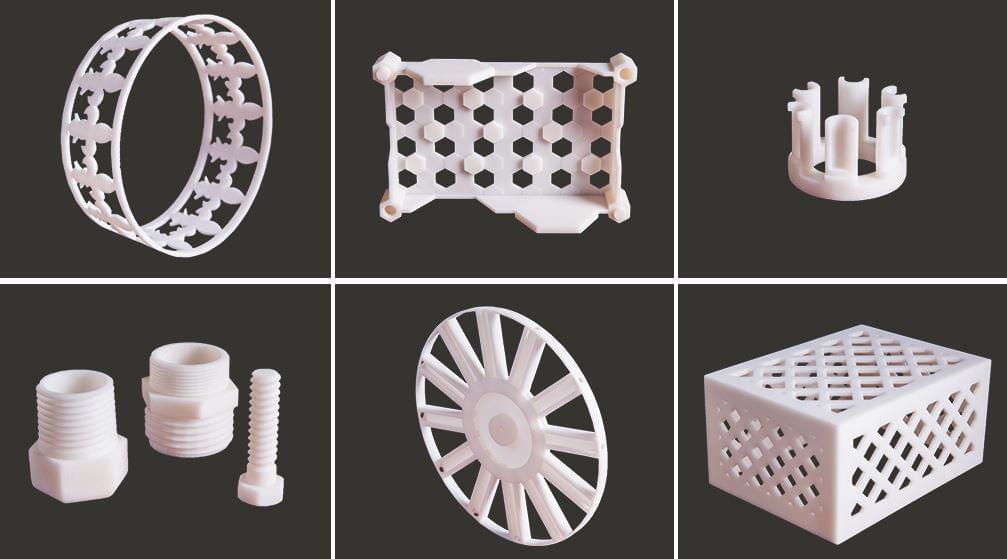 in 3d industrial slaves

in 3d medical SLA

in 3d architectural slave

In 3d SLA toys