Exhibition of Industrial Automation 2018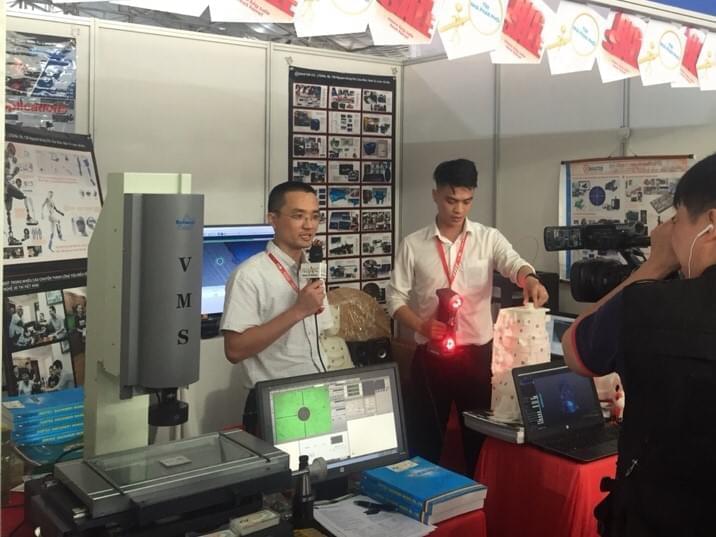 3D MASTER CO., LTD. Interviews about 3d and 3D scanning technology in Vietnam
HAPPY NEW YEAR CUSTOMER AND FRIENDS WILL COME TO VISIT THE C55 OF MASTER 3D LIMITED LIABILITY AT THE 2018 INDUSTRIAL AUTOMATION EXHIBITION. HERE YOU WILL BE A PROFESSIONAL BUSINESS FOR SCAN 3D AND 3D PRINTING. THE MOST POPULAR APPLICATIONS IN VIETNAM WITH SPECIAL PRODUCTS:
1 / 3D SCAN MACHINES, DENSITY-EFFICIENCED 3D TOOLS - EFFICIENT TO CANADA AS SUCH AS:
- CREAFORM HANDYSCAN 700 ™ 3D SCANNER
- 3D SCANNER CONTROLS CMM HELMET: METRASCAN 3D
- 3D SCAN MACHINE COMBINATION ROBOT
- 3D SCANNER MAXSHOT3D PHOTOGRAMMETER
- 3D SCANNER SCANNER SCAN3D SCAN3D
2 / 3D SCAN MACHINE PRICE QUALITY CANADA WITH YOUR EXAMPLE: "CHOIRED CHANGE"
- 3D CANADA PEEL 3D QUALITY SCISSORS
3 / 3D EISCANPRO SCANNERS FROM SHINING3D GROUP - CHINESE WINDING MARKET IN THE MARKET SCAN3D TODAY:
4 / 3D CONCEPT LINE INSULATION MACHINE (GALVANIZED), 3D LINE INSULATED ABS PRINTING MACHINE TO BALAN (ZORTRAX) ...
- https://3dmaster.com.vn/may-in-3d-cong-nghiep
5 / SHARING ABOUT THE APPLICATION OF SCAN3D AND 3D PRINTING IN OPTIMAL PROJECTS BY MASTER MASTER THROUGH THE SUCCESSFUL CONCEPTS, WITH THE THIRD-THRESHOLD PRODUCT IN THE SHOP HAND BIONIC HAND, LION BIONIC ...
- 3D SCAN & 3D PRINT PROJECTS:
http://docs/dich-vu-cong-nghe-3d/
- BIONIC PROJECTS:
https://3dmaster.com.vn/bionic-vietnam/
- OTHER PROJECTS:
http://3dmaster.com.sg/selfie-3d/
HERE IS A LETTER OF INVITATION:
On behalf of BTC, we would like to invite you and your company to participate in the 2018 Industrial Automation Exhibition 2018 , held within the framework of the Vietnam Industry and Manufacturing Exhibition 2018. will be held at the Kinh Bac Cultural Center, Bac Ninh City , Bac Ninh , Vietnam from 6-8 June 2018.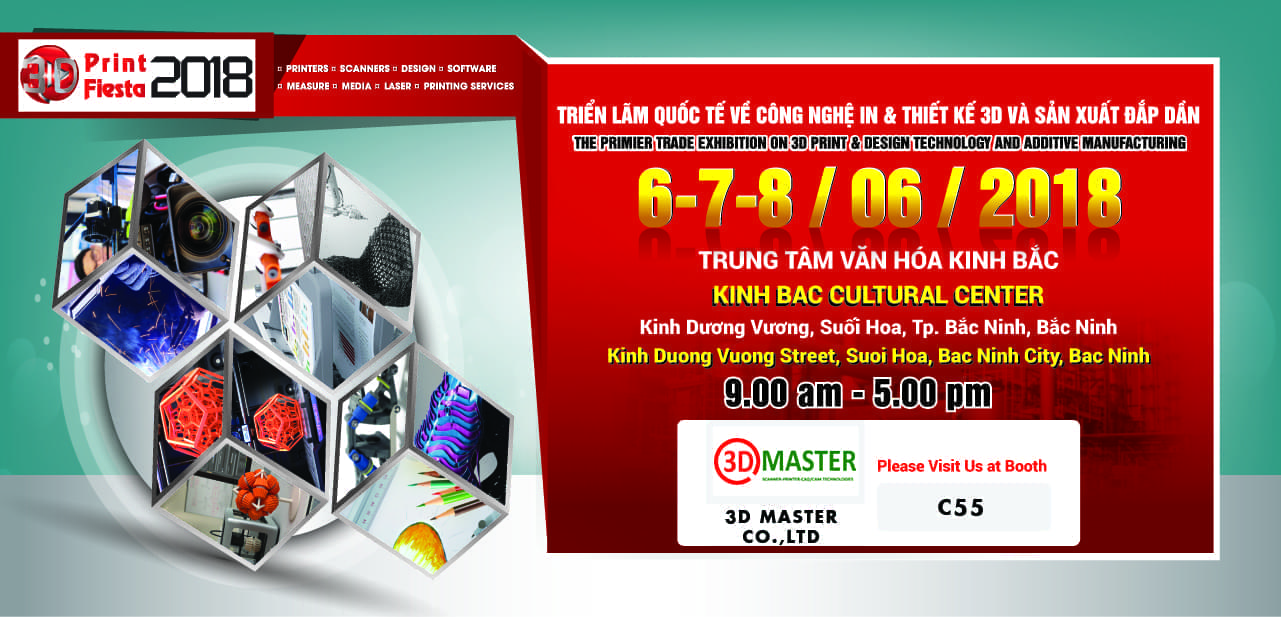 The 2018 Industrial Automation Exhibition will focus on:
• Factories, processes and automation in manufacturing
• Solutions and services Industrial Automation
• Electricity and Energy
• Robots and Manufacturing Scan3D, 3D printing

With over 200 exhibitors from more than 15 countries, the Vietnam Manufacturing and Industry Exhibition 2018 is an ideal opportunity for manufacturers, suppliers. at home and abroad introduce new products; meet potential customers; appoint agents and distributors; build relationships with business delegates, new clients, local authorities, industry associations, international trade missions, and establish business networks.

The Industrial Automation Fiesta 2018 was first held in Bac Ninh, targeting manufacturing companies, subcontractors, engineering services and manufacturing companies. , system integrators and industrial equipment suppliers from the largest industrial centers in Vietnam such as Bac Ninh, Hanoi, Hai Duong, Hung Yen, Hai Phong and neighboring industrial zones.

CLASSES:

The exhibition will include booths from countries such as Singapore, Japan, Korea, Europe, Taiwan and Vietnam.

AREA OF PRODUCTION:

The pavilion area will consist of large manufacturing companies in Bac Ninh and Hanoi. These booths are designed to focus on an area reserved for buyers in the exhibition. This booth will fully highlight the most advanced application solutions in the industry and products in the production process. This is also the commercial platform and source of solutions for manufacturers and suppliers of equipment.

BUSINESS CONNECTIONS:

We are pleased to introduce the Business Connectivity Category. This is a form of service designed specifically and appropriate for exhibitors from overseas to identify and screen potential customers as well as business partners in Vietnam ..

WORKSHOP :

Workshop on Manufacturing Connectivity (4th Industrial Revolution, IOT and Intelligent Manufacturing)

The IOT workshop will bring together leading industry experts and speakers in the field of business and science. Present and discuss the core elements of the IOT. The key question will be: How can the IOT contribute to increased economic competitiveness in manufacturing and automation?

Workshop on 3D Design And Print 3d

Workshop on Robot

technology experience KOREA 2018:

Exhibition Industry and Manufacturing Vietnam 2018 will be a special feature of the technology, called Experience Technology Korea National 2018. This special issue will focus on the technology, equipment, materials and services produced in Korea.

We are actively working to provide special incentives for Vietnamese companies operating in the field of technical services and systems integration. If you are interested in cooperation, do not hesitate to contact us for further information.

You and the Company wish to participate in the IAF 2018 Exhibition, please register at the following link:
http://vietnamindustrialfiesta.com/t...age-vimf-2018/

Please click on the following link to register online:
Register for a personal tour: http://vietnamindustrialfiesta.com/dang-ky-ca- Visits /
Registration to visit: Vietnam Industrial and Manufacturing Fair 2017
http://vietnamindustrialfiesta.com/3d-measurement-technologies-3d-printers-3d-engineering-services/
Or contact immediately with 3D MASTER CO.,

Website:

http://3dmaster.com.vn

Thank you!