3D MASTER AND ACTIVITY STEM,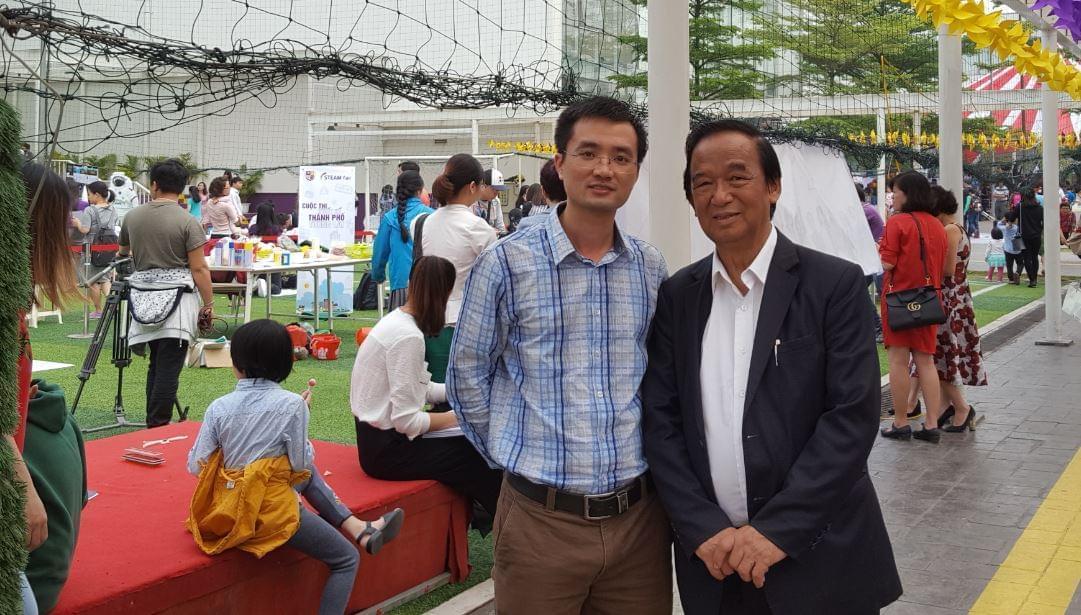 3D MASTER CONTINUES THE MUSIC OF NGUYEN LAN DUNG AT THE DAY OF STEM DAY 2018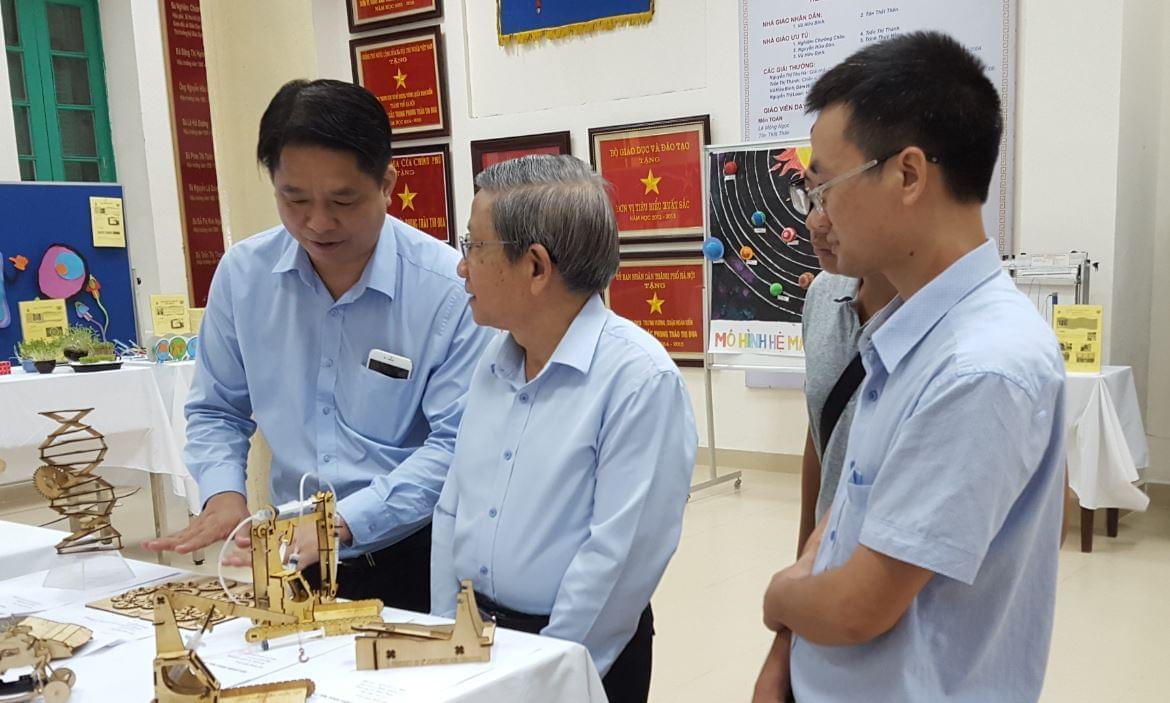 3D MASTER INTRODUCTION IN 3D PRINTING AND 3D SCAN WITH GS NGUYEN MINH THUYET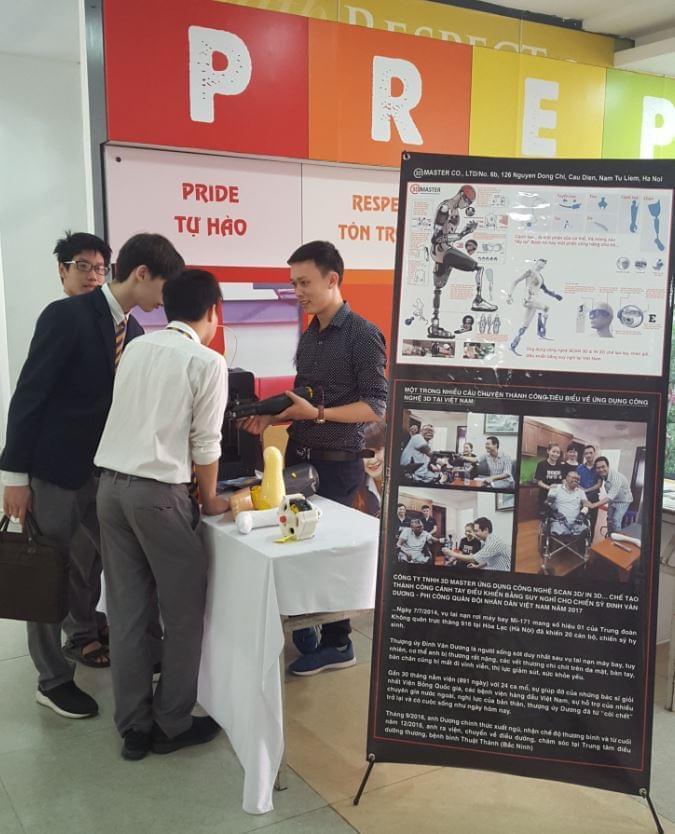 3D MASTER AT THE STEM EXHIBITION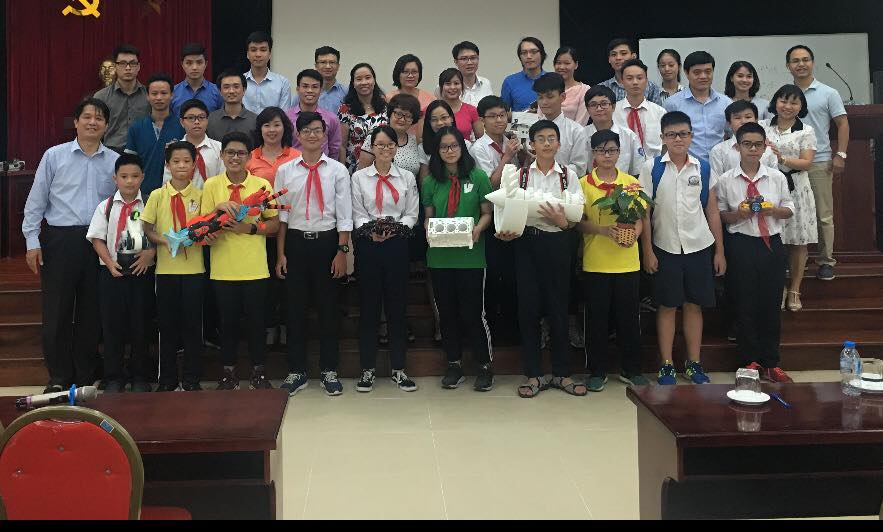 3D MASTER SHARING SCAN3D TECHNOLOGY APPLICATIONS AND 3D PRINTING IN VIETNAM WITH SMALL EM
What is STEM EDUCATION?
STEM stands for Science, Technology, Engineering, and Math.
STEM education is essentially meant to equip learners with the necessary knowledge and skills in the areas of science, technology, engineering and math. These skills and knowledge (called STEM skills) must be integrated, integrated and complementary to help students not only understand the principles but also be able to apply them to practice and create products in daily life.
STEM skills are a combination of four skills:
1. Scientific Skills: Students are equipped with the knowledge of the concepts, principles, laws, and the theoretical foundations of science education. The most important goal is through science education, students are able to combine this knowledge to practice and have the mind to use knowledge in practice to solve problems in practice.
Technology Skills: Students have the ability to use, manage, understand, and access technology, from simple gadgets such as pens, fans to complex systems such as the internet, machines.
3. Technical Skills: Students are equipped with the skills to produce the object and understand the process to make it. This issue requires students to be able to analyze, synthesize and combine to understand how to balance relevant factors (such as science, art, technology, technology) to get The best solution in design and build process. Students also have the ability to recognize the needs and reactions of the society in matters relating to technology.
4. Mathematical Skills: The ability to recognize and grasp the role of mathematics in every aspect of the world. Students with mathematical skills will be able to express ideas accurately and be able to apply math concepts and skills to everyday life.
Intel International Science Fair 2017 in the United States, 25/5, the delegation of Vietnam has returned home with 5 awards.
Vietnamese students participate in research on ISEF science subjects Vietnamese students participate in research on ISEF science subjects Parallel to STEM skills, STEM education also equips students with skills Appropriate for development in the 21st century. The 21st century skill set is summarized with the following key skills:
- Critical thinking and problem solving skills
- Ability to communicate and collaborate
- Creativity and discovery skills
- Culture, technology and communication
- Project-based skills. - Presentation skills
Students who follow the STEM approach have outstanding advantages such as: scientific knowledge, technical, technological and mathematical certainty, creativity, logical thinking, and academic performance. They work exceptionally well and have the opportunity to develop more comprehensive soft skills while not feeling overwhelmed or overwhelmed by students. For high school students, taking STEM courses also has a positive effect on future career options. When learning a variety of knowledge in an integrated fashion, students will actively enjoy learning rather than being afraid or avoiding a certain area, which will encourage them to be well-oriented. The more you choose to study for higher education and certainty for your future career.