Measuring Darkness and Quality Control with Metrology Scanners
Dark and high reflective surfaces are the most challenging surfaces to scan. Creaform has developed the HandySCAN 3D and HandyPROBE to specifically overcome these issues.
In the automotive industry, it is mandatory that the quality control equipment can effectively scan dark and highly reflective surfaces.
In this interview. Simon Côté, Product Manager from Creaform talks to AZoM about the range of quality control solution scanners which can achieve instant measurements at twice the accuracy.
Please tell us about Creaform and the work you do?
Creaform is the world leader in 3D optical measurement technologies and products. Creaform's mission is to develop, manufacture and market cutting edge portable 3D measurement and analysis technologies that increase productivity.
Creaform helps companies from the manufacturing industry to seamlessly create, simulate, verify, and collaborate in 3D, significantly enhancing their turnaround time and profitability.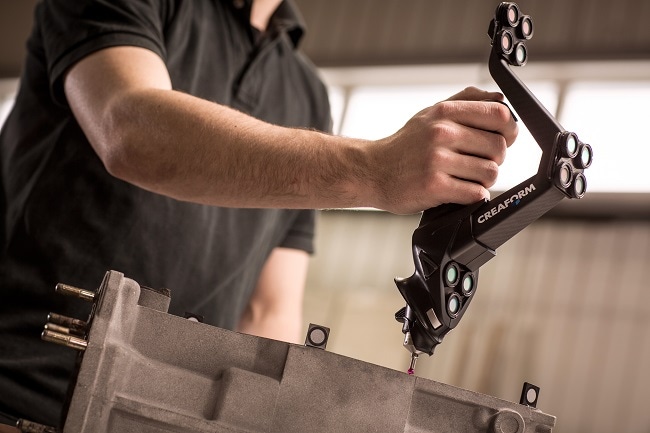 Please tell us a bit about the HandySCAN 3D and HandyPROBE?
The HandySCAN 3D and HandyPROBE are a new generation of scanners and PCMM that have been optimized to meet the needs of product development and engineering professionals on the lookout for the most effective and reliable way to acquire 3D measurements of physical objects.
Recently, Koenigsegg hypercars decided to tackle quality control in the engineering and production of their cars using Creaform's quality control solutions such as the HandySCAN 3D.
It is mandatory that quality control equipment can scan surfaces that previously have been difficult.
How does the HandySCAN 3D and HandyPROBE compare to other models on the market?
The HandySCAN 3D and HandyPROBE have a huge impact on efficiency, quality and in the end customer satisfaction.
The HandySCAN 3D and HandyPROBE will provide quick feedback on the quality of the production line between the cars and allow you to set up procedures that are much quicker and will shorten the discussion time between what's right or wrong.
Twenty-five times faster than previous generations, the HandySCAN 3D is optimised to meet the needs of product development and with instant measurement, the HandyPROBE enables greater flexibility and efficiency in performing quality control operations directly on the production floor.
The HandySCAN 3D and HandyPROBE can fit with the way an application works rather than the other way around.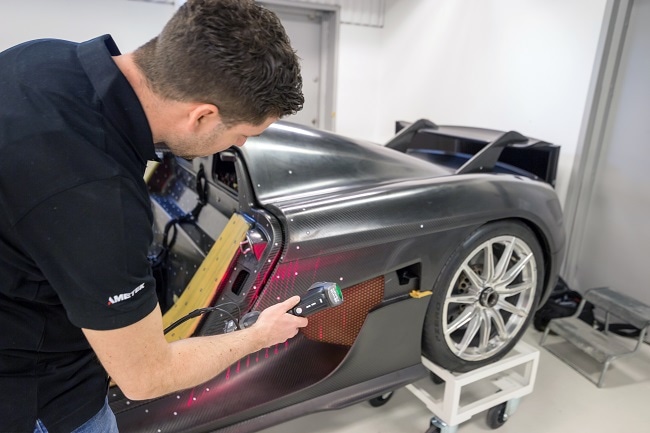 Why is it important to measure darkness?
Dark surfaces are difficult to scan because they are not reflecting enough. However, with the HandySCAN 3D and HandyPROBE we can scan dark surfaces and carbon fiber. The HandySCAN 3D and HandyPROBE are excellent for carbon fiber.
Koenigsegg use the HandyPROBE to measure darkness and carbon fiber which is their daily basis material on their hypercars. With over 300 hand-formed carbon fiber parts in every car, it was mandatory that the quality control equipment can effectively scan on dark and highly reflective surfaces.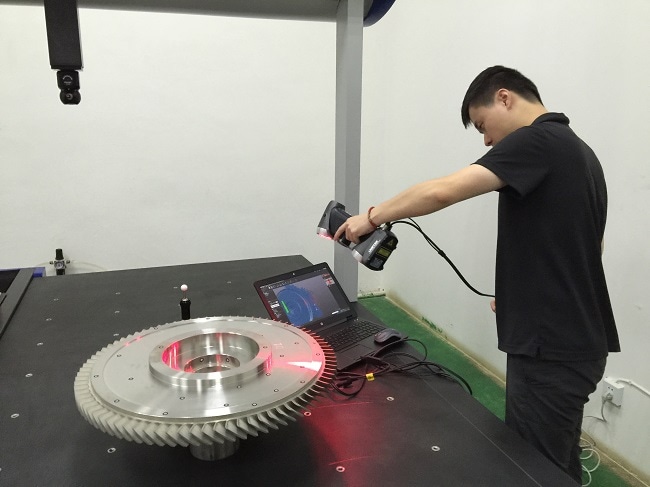 What are the benefits of implementing 3D scanners into the design process of an hypercar?
For upcoming cars of Koenigsegg, they are planning to implement the HandySCAN 3D into the design process. This will make things easier. In the past, we would start out with hand modelling and then inputting data into the computer, refining it, taking it out via a CNC machining and then modifying it by hand and going backwards and forwards.
Implementing the HandySCAN 3D into the production process allows you to quality check the product and check that everything is aligned even before the issues arise. Creaform's range of quality control 3D scanners are easy to use, very powerful and provide accurate and speedy results.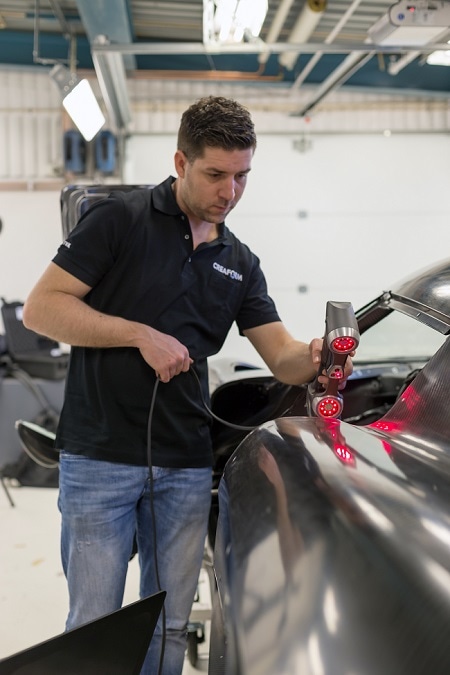 Where can our readers go to find out more?
To find out more please visit our website https://www.creaform3d.com or call us on 418 883 4446.
About Simon Côté
Simon Côté holds a mechanical engineering degree from Laval University in Quebec City. He joined Creaform in 2007 as an application engineer.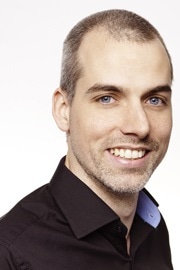 Over the years he acquired an intensive experience using different 3D measurement instruments including all Creaform technologies.
After seven years of working closely with customers and in the R&D department he became Product Manager with the mandate to develop, improve and ensure growth for the HandySCAN 3D product line.
Simon Côté is now in charge of our complete portfolio for handheld 3D scanner which includes Go!SCAN 3D, HandySCAN 3D and our application software VXmodel. He now accumulates 10 years of experience in 3D data management.
Disclaimer: The views expressed here are those of the interviewee and do not necessarily represent the views of AZoM.com Limited T/A AZoNetwork the owner and operator of this website. This disclaimer forms part of the Terms and conditions of use of this website.