Mô tả sản phẩm
1- 3D PRINTING MACHINE INDUSTRY ZORTRAX Inventure:
Zortrax 3D Inventure is the latest Zortrax model. The machine is capable of rapid prototyping of products with very nice surface, high accuracy. High performance, no problems during rapid prototyping. At the same time Zortrax has designed the machine with the ability to integrate more modern features, smarter than the previous model M200 & M300.
Working temperature: max. Nozzle temperature: 380 ° C (716 ° F) / Built-in boiler for stable working temperature / 110 ° C (230 ° C) ° F)
Synchronization software: Z-SUITE / Interactive files: .stl .obj .dxf / Background: Mac OS X / Windows XP / Win7 / Win8 ...
More information: SD card included
2- Package includes machine and accessories included standard: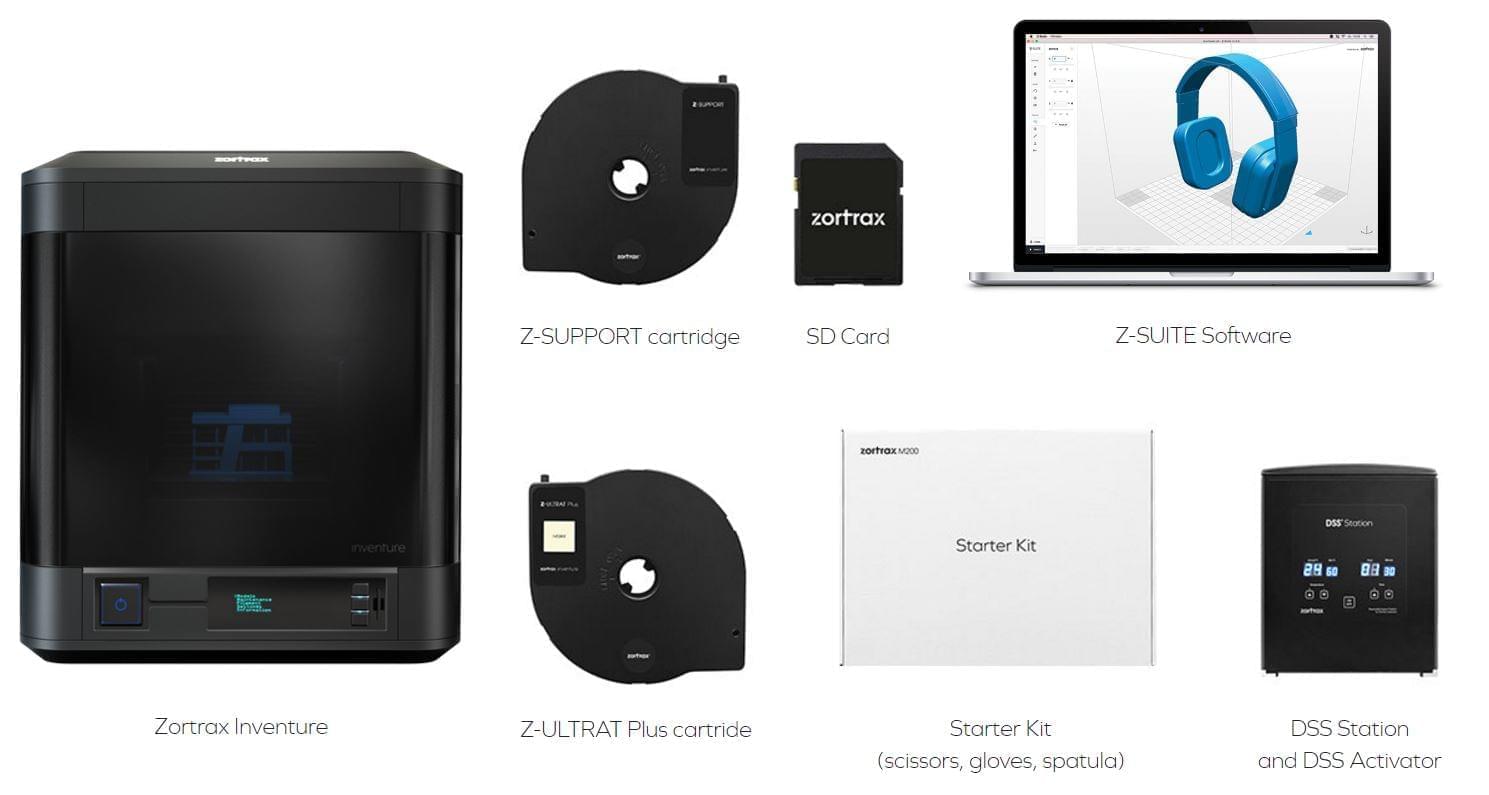 3- Video on the 3D printer Zortrax Inventure:
4- Request Demo Machine, Product Inspection Printing: Please contact 3D MASTER CO., LTD