3D HANDYSCAN HANDYSCAN 3D HANDYSCAN (origin of CREAFORM / CANADA) is the latest, fastest and most accurate 3D laser scanner in the world.
The machine is extremely mobile flexible, easy to operate, simple connection, unexpected fast alignment time, meet all digital needs, 3D testing of all kinds of size unlimited size sharp.
HandyScan is the number one choice for the most demanding customers in the world.
********
INTRODUCTION TO 3D HANDYSCAN 3D SCANNER
********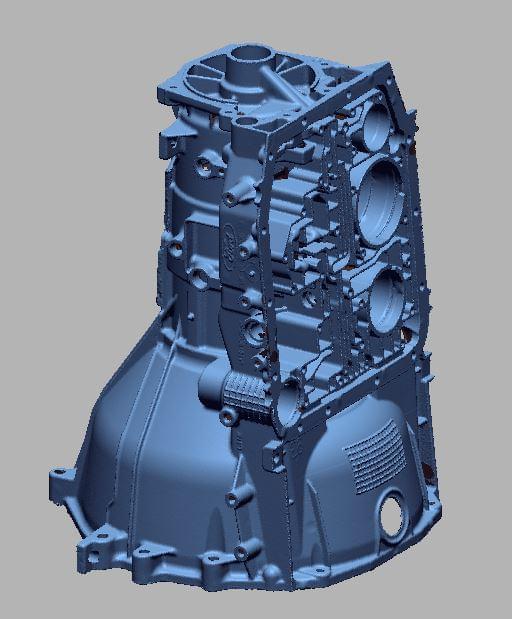 High quality 3d scan engine block with Handy Scan 700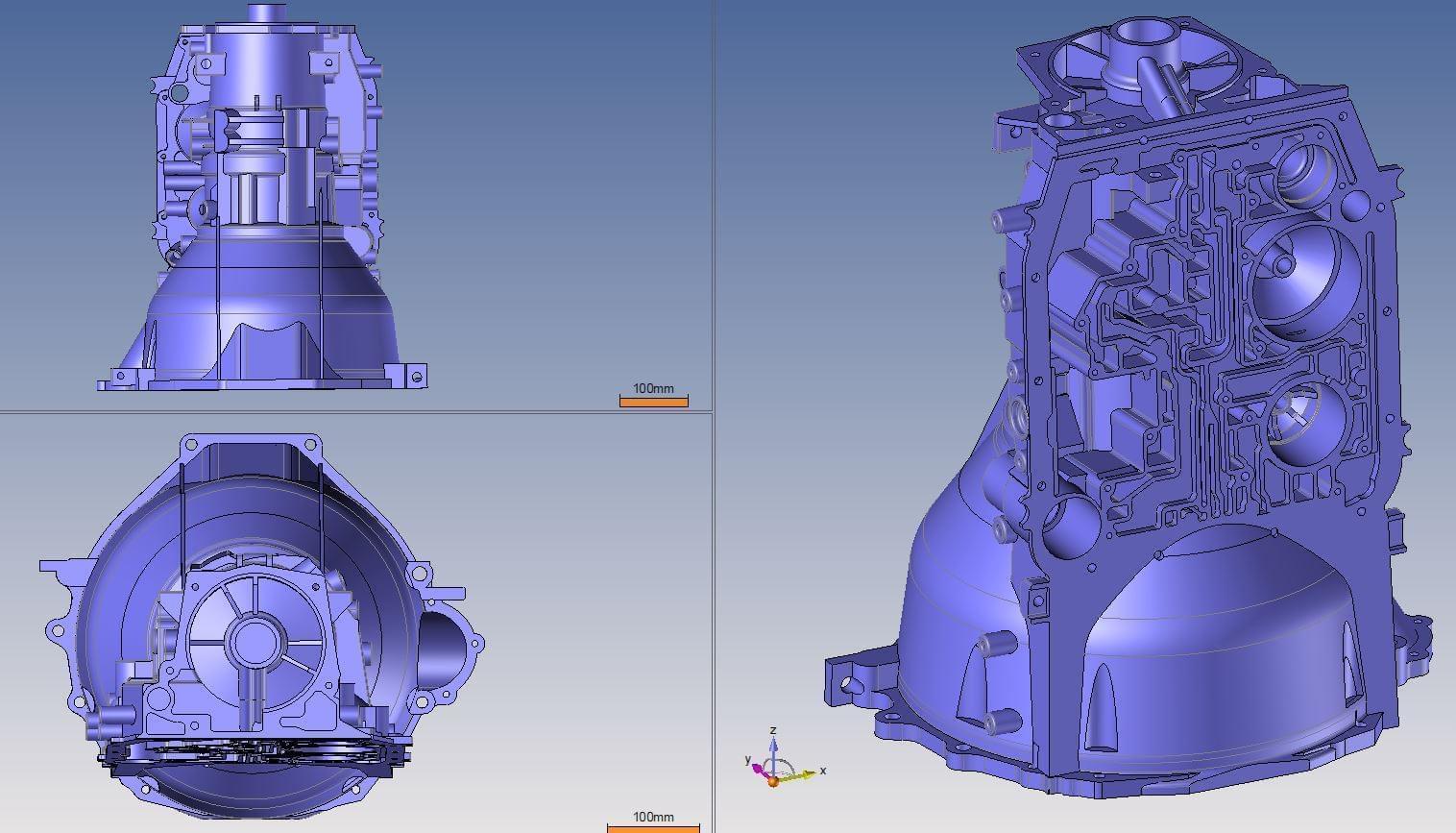 HIGH PRESSURE MULTI-LAYER DESIGN RESULTS 650 MM AFTER 3D SCAN FROM HANDYSCAN700
********
ADVANTAGES OF 3D HANDYSCAN 3D HANDY SCANNER
New improvements
Very minimalist design
Easy to use: No need to experience, just run the machine in a few minutes.

Set up quickly: install and ready in just 2 minutes.

Intuitive: Look at the computer screen to see what you are doing and what to do.

Multi-purpose: There is no limit to the size, complexity, material or color of the specimen.
Excellent maneuverability
Stand-alone device: The device itself is a reference system, without the need for an external navigation system

Scan anywhere: Can be used in the office or on the workplace, even in harsh environments

Compact: Weighs less than 1kg, can be used in tight spaces
Speed champion
The fastest 3D scanner: faster than the previous generation 25 times.

Highest speed rating among all laser scanners: 480,000 measurements per second.

Quick compatibility: The files after the scan can be imported into the design software or directly printed without much initial processing time.
Highly accurate with a full range of internationally recognized credentials
Professional measurement: up to 0.030 mm (0.0012 in.) Accuracy, up to 0.050 mm (0.002 in.) Resolution.

Accuracy in all practical conditions: regardless of environmental conditions, scan sample or user.

Flexible setup: Scan templates and scanners can be moved freely. Changes in the environment do not affect the quality of data collection or accuracy.

Self-positioning: The HandySCAN 3D scanner has a highly specialized data acquisition system and positioning system.

Reliable: Stable and repeatable results on all working or environmental conditions.
Simple calibration: The scanner can be calibrated as often as needed (daily or before each new scan session). Calibration takes about 2 minutes and ensures optimum performance.
********
TECHNICAL SPECIFICATIONS
HANDY SCAN3D 300 ™

HANDY SCAN3D 700 ™

HandySCAN 300 is the most efficient solution for reverse engineering and 3D testing

HandySCAN 700 is the most versatile 3D scanner available on the market for 3D measurement and reverse engineering with high speed and resolution.

Accuracy

0.04 mm ( 0.0016 inch)

0.030 mm ( 0.00120 inch)

Volume accuracy

(Based on the ISO 10360 standard, volumetric accuracy is defined as a size-dependent value)

0.020 mm + 0.100 mm / m
(0.0008 inch + 0.0012 inch./ft)

0.020 mm + 0.060 mm / m
(0.0008 in. + 0.0007 inch./ft)

Resolution

0.100 mm (0.0039 inch)

0.050 mm (0.0020 inch)

Speed

205 000 measurements/s

480 000 measurements/s

Laser source

3 laser crosses

7 laser crosses (+1 extra line)

Laser Type

2M (certified for eye safety)

Area light scans

225 x 250 mm
(8,8 x 9,8 inch)

275 x 250 mm
(10,8 x 9,8 inch)

Distance from machine to sample when scanning 3D

300 mm (11,8 inch)

Depth of 3D scanning area

250 mm (9,8 inch)

3D scanning sample limit

0,1 - 4 m (0,3 - 13 ft) (not limited to partial auto-coupling after 3D scanning)

Synchronized data processing software included

Vxelements

Output file format

.dae, .fbx, .ma, .obj, .ply, .stl, .txt, .wrl, .x3d, .x3dz, .zpr

Software compatible

3D Systems (Geomagic® Solutions), InnovMetric Software (PolyWorks), Dassault (CATIA V5 and SolidWorks), PTC (Pro/ENGINEER), Siemens (NX and Solid Edge), Autodesk (Inventor, Alias, 3ds Max, Maya, Softimage).

Mass

0.85kg ( 1,9lbs)

Size machine

77 x 122 x 294 mm (3,0 x 4,8 x 11,6 inch)

Standard connection

1x3.0USB

Ideal temperature for operation

5-40 ° C (41-104 ° F)

The range of moisture during operation

10-90%
********
MAIN APPLICATIONS
3D model scan, reverse design, 3D test ...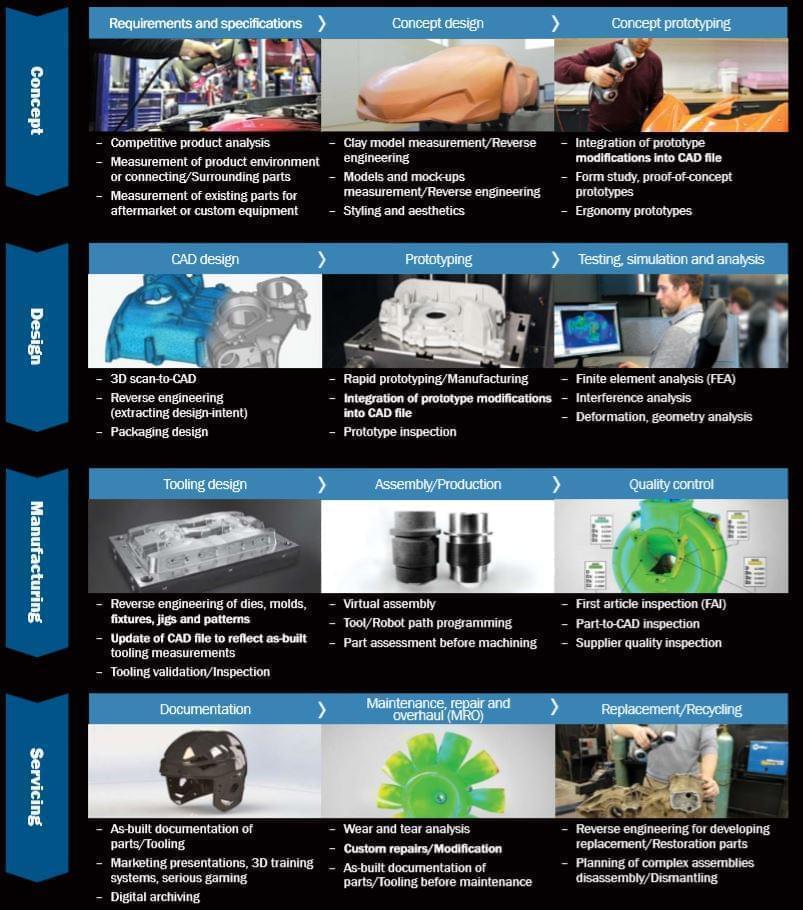 ********
INTERACTION WITH MANY HANDLING SOFTWARE
3D HandySCAN 3D scanners come with synchronized VXelements software, a fully integrated 3D software platform for full 3D scanning and measurement technology. It brings together all essential elements and tools into a friendly, simple and refined working environment. Its real-world image offers a simple, enjoyable scanning experience.
File scans are optimized, automatically generated and used after the completion of the data collection step, which shortens the testing process or your design process.
VXscan is fully dedicated to collecting and optimizing 3D data. It provides high performance for specific tasks, but it's simple and user-friendly to match any level of work.
User-friendly interface: VXelements is designed to simplify the essential core scanning process, through a powerful automated processing.
Optimized algorithm surface: avoid creating multiple layers of scans and ensure a more accurate polygon without any subsequent manipulation;
The number of polygon grids: Optimal grids can be exported in all standard formats, as soon as you complete the data collection. No complex link or point cloud handling;
Unlimited scan resolution: You only need to enter a resolution value, independent of the size of the scan object. Resolution can be changed at any time before / after scanning;
Real-time visual information: users can view 3D surfaces when objects are being scanned;
The ability to detect particularly smart objects: hole fill, smart grid adjustment, ...
3D Systems (Geomagic® Solutions)
InnovMetric Software (PolyWorks)
Dassault Systèmes (CATIA V5, SolidWorks)
PTC (Pro/ENGINEER)
Metrologic Group – Metrolog X4 and V5
Siemens (NX and Solid Edge)
Autodesk (Inventor, Alias, 3ds Max, Maya, Softimage)
********
ACCESSORIES INCLUDED
- Vali machine maintenance professional - Adjustable calibration plate - USB connection cable - Power cord - 2,000 points - Training course manual equipment, technology - 1 year warranty genuine
- Genuine computer synchronization - Battery backup for scanner - Tablet connection scanner - Magnetic stickers can be reused multiple times to paste the scan point sample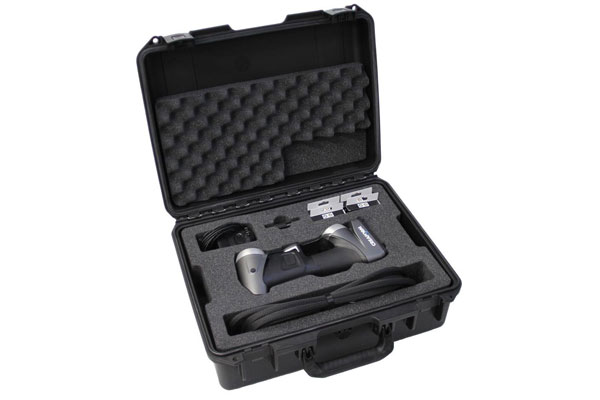 ********
INSTRUCTIONS FOR UPGRADE TO EQUIPMENT
Interaction with automated robotic systems of all other firms
********
A quick tutorial on how to use HandyScan 700 high-end handheld scanner
HOW DOES HANDYSCAN700 WORK?
​
HANDBAG SCANNERS WORK IN THE ENVIRONMENTAL WORK OF EACH FACTORY
3D SCANNER HANDYSCAN HAND SCANNER WITH HIGH SPEED & HIGH SPEED
VERY COMFORTABLE SCAN MACHINE FOR HIGH QUALITY REQUIREMENTS
3D SCAN MACHINE SAMPLE INCLUDED IN BLACK - GLASS (DO NOT NEEDED POWDER)
3D SCAN MODELS INCLUDED IN BLACK - BLACK (NOT POWDER) AS LONG
3D MOLD SCANNER SCANNER
SCAN 3D INSULATED PIPES OUTLET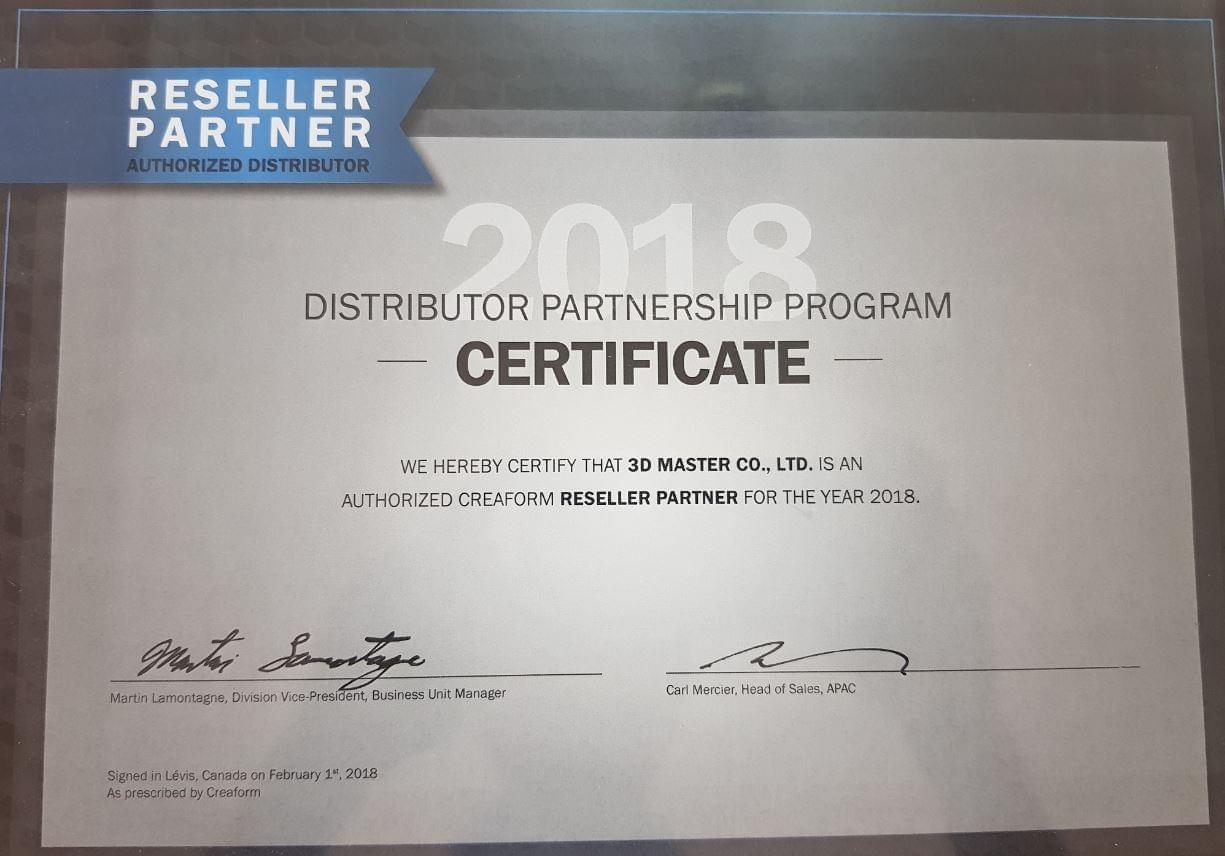 CHỨNG THƯ CHỨNG NHẬN 3D MASTER CO.,LTD LÀ NHÀ PHÂN PHỐI CHÍNH HÃNG CÁC DÒNG SẢN PHẨM CAO CẤP CỦA TẬP ĐOÀN CREAFORM/ CANADA