NOTICE OF BUSINESS EMPLOYMENT, PAYMENT: 30/9/2018,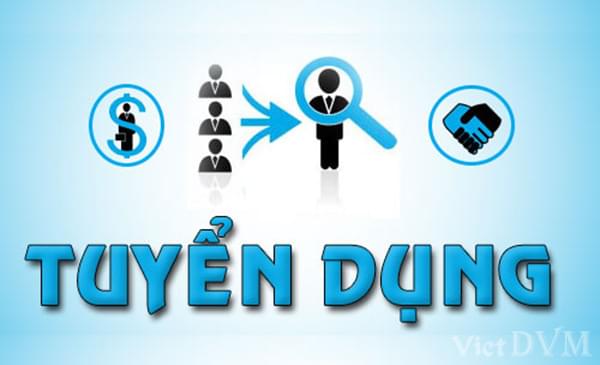 3D MASTER CO., LTD is the leading company in Vietnam, specializing in providing 3D / Scan 3D copy technology, 3D printing and many intelligent creative products for life. Due to the expansion of the business, the company is looking for enthusiastic and qualified candidates for the position:
Business man:
- Salary: Negotiable
- Experience: Preferably candidates with> 1 year experience
- Level: Business preferred
- City / Province: Job Ha Noi
- Job Category: Business Technology 3D
- Quantity Recruitment: 05
- Job nature: Hours of operation or agreement
- Form of employment: Official staff
Description:
- Be trained on the product before being assigned to perform specific tasks
- Maintain existing business relationships, take orders; Establish new business relationships by planning customer access, consulting the products and services the company is providing, develop product delivery plans, negotiate prices, lock the contract. , business strategy consulting with management.
- Understanding the process of customer contact, information processing process, the process of receiving and solving client information.
- Contact the customer and record all customer information in the customer contact report. Reporting the customer contact information for the week to the higher level.
- Draft the contract after the customer has agreed basically, procedures for signing the contract.
- Directly implement, supervise the performance of contracts, including procedures for delivery of goods, issuing invoices, and customers checking the quality of products.
- Receive and handle complaints of customers about the quality of products, delivery time.
- Monitoring the contract liquidation process, support the accounting department to expel the debt, finish monitoring the contract when the customer has paid off.
- Trading, learn the needs of our customers. Search for potential customers.
- Customer care and sales according to the schedule.
Request
- Male and female graduated from Intermediate or above <30 years old.
- Good use of office and Internet.
- Good appearance, able to consult persuasion (preferred candidates have voice inspiration).
- Careful, meticulous in work, responsible for work, desire to work and long-term commitment to the company.
Right
- Salary, rewarded according to capacity (Hard salary +% of turnover, travel support when traveling outside Hanoi, average 7-15 million)
- Working time: 8h-17h30, flexible By work, Saturday afternoon, Sunday and holidays as stipulated by the Labor Code.
- Estimated waiting time: right after the interview
- Health insurance, social insurance as prescribed
Work location:
3D MASTER COMPANY LTD
No. 6b, Lane 126 Nguyen Chi Chi, Cau Dien, Nam Tu Liem, Hanoi.
Process of submitting paperwork
Apply via email: hung3dmaster@gmail.com or directly at our office
Contact Mr. Hung: +84 98 633 39 60
Web: http://3dmaster.com.vn