The arms are part of the body. And hopefully "get back" it or part of its power ...
On July 11, 1977, 3D MASTER CO., LTD. Was accompanied by PHAN ANH to the nursing home of Thuan Thanh, Bac Ninh, Vietnam to conduct the survey and manufacture hand-made biological control technology. thinking to Duong - a veteran air defense officer in Vietnam has two hands, two legs after a plane crash in Hoa Lac .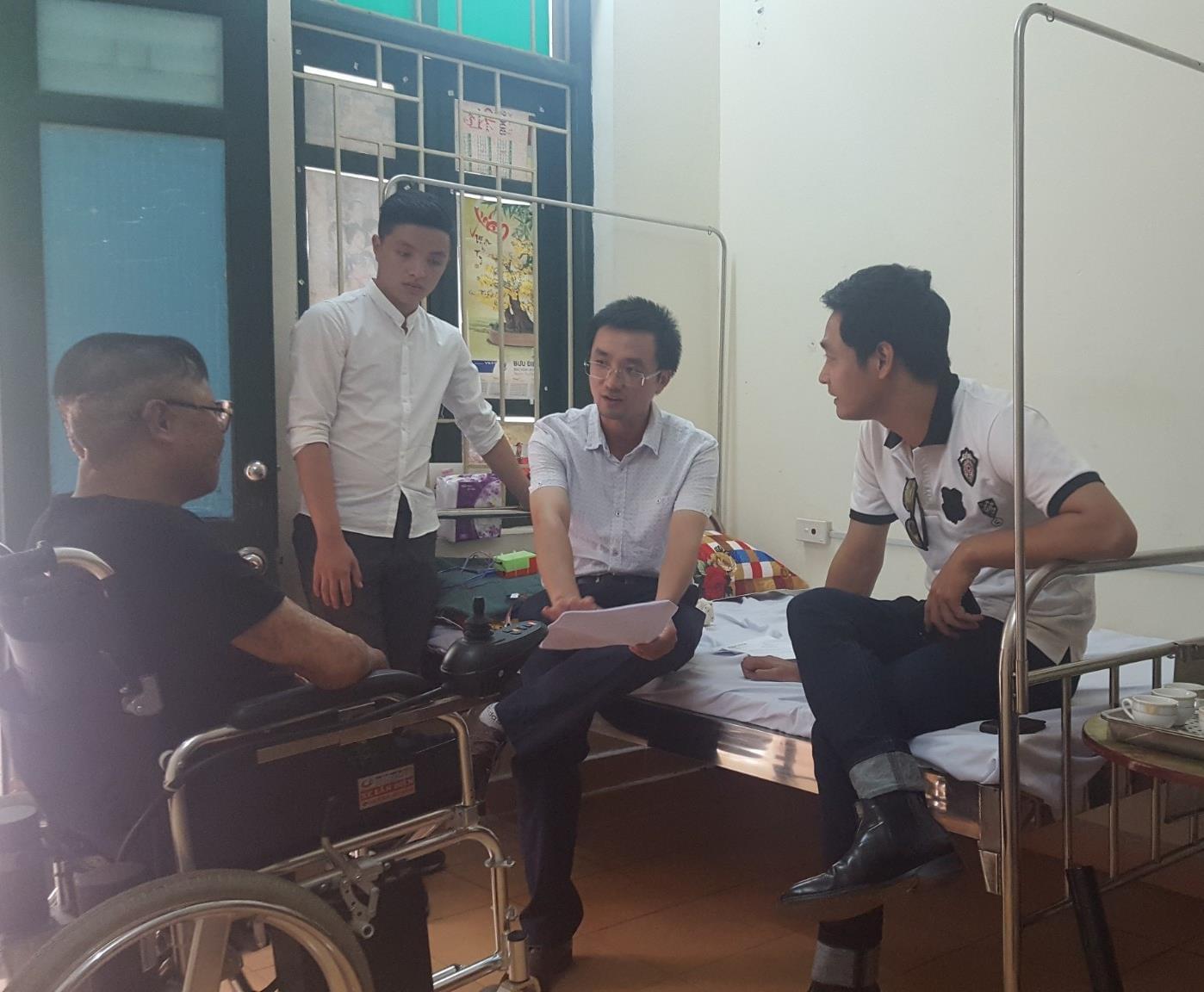 It is known that Duong is very much looking forward to getting his hands on some kind of routine work. In the past, there were many artificial hands to him to advise on new hands, but they all proposed that he surgery to remove his left wrist rest to fit the pair. their new hands.
If this is done, there may be risks to Yang's health and well-being in general and to the general population, and will cost him a lot of time and money.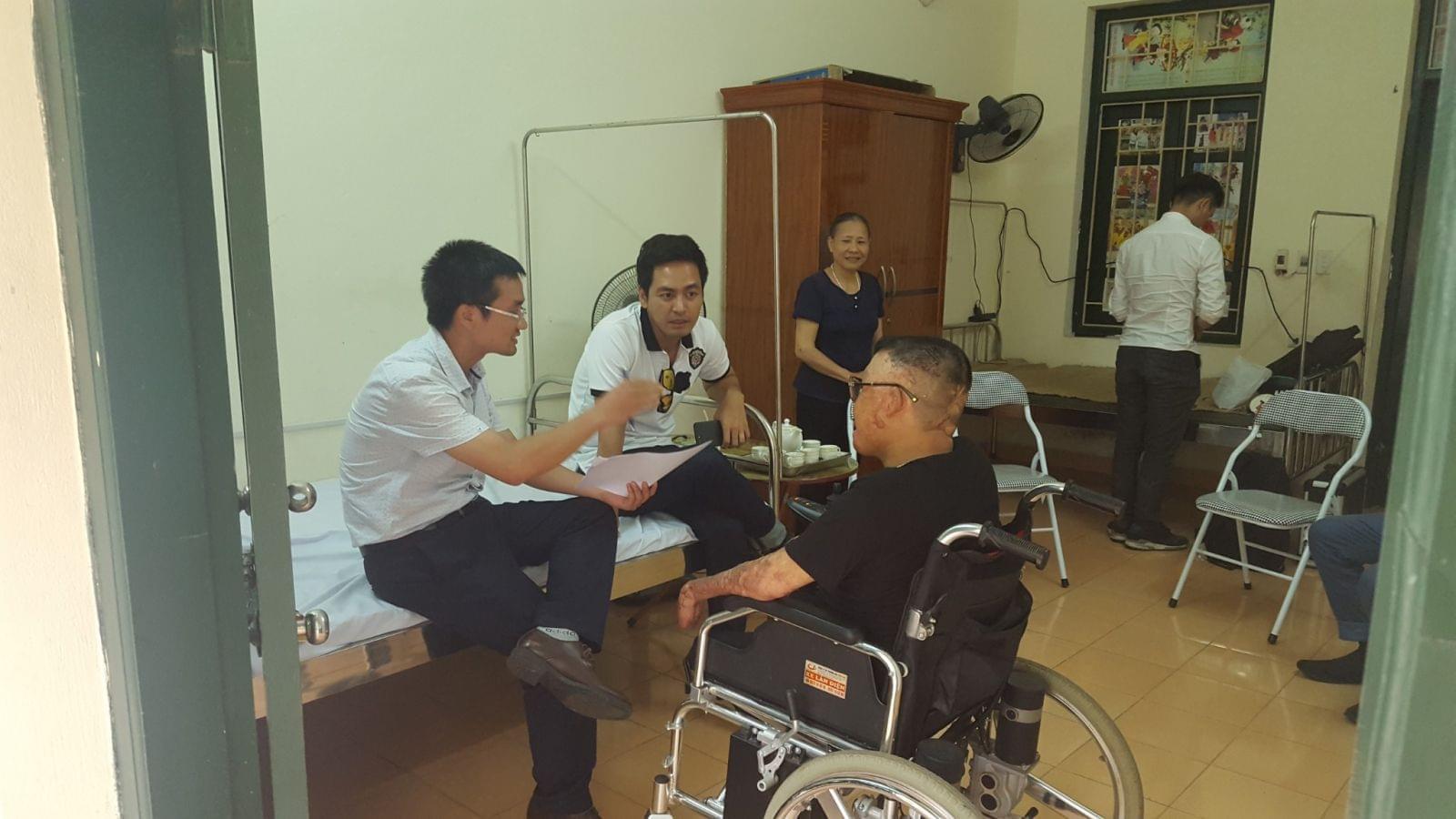 3D MASTER COMPANY LIMITED WE WILL NOT DO THIS, AS WE KNOW THAT WE NEED TO CREATE THE PRINCIPAL VALUE THAT WORKSHOP FOR MANY PEOPLE, WHICH PEOPLE ARE CENTER ALL IN EVERY AREA - any,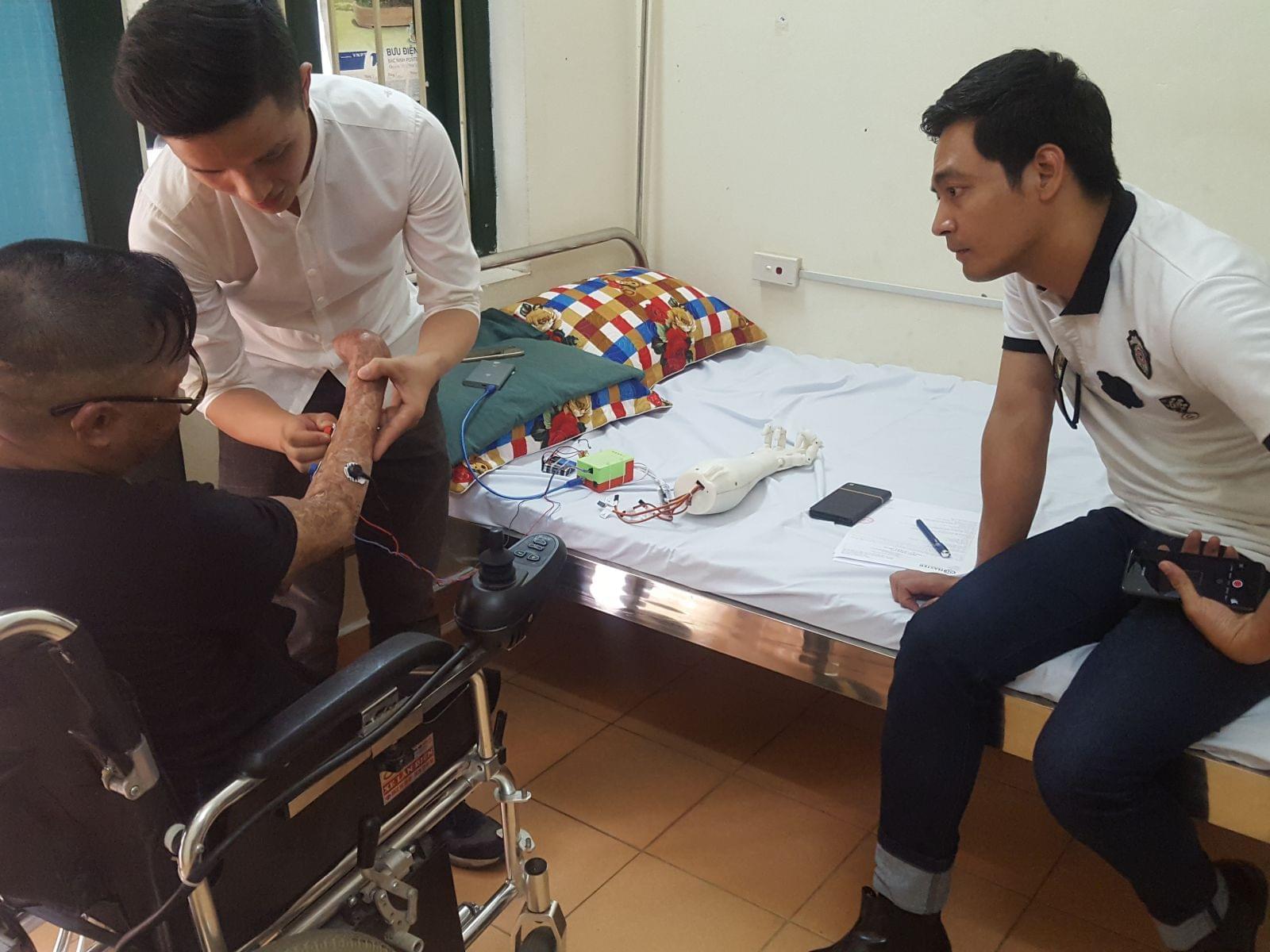 So Mr. Duong and everyone else have peace of mind that will not have to change any situation at all. 3D MASTER CO., LTD. Has the 3d scanning technology and optimal design ability to create assembled products in accordance with the state of the body. We will scan 3d, digitize the missing hands of Mr. Duong to get 3D size and design create mechanical structure that embrace that part. This is a supportive biceps that can be changed in length, removed from the body as desired by the person who wears it. And the biceps are also bridges that hold the hands together with the artificial hand, and also where the sensors will be attached to the signal for the motor control, control of the fingers. function keys and mini circuits, mini power ... will be our design paste on the surface and outside this bicep ...
3d scan job
... and check the signal left hand of Mr. Yang
3D MASTER will produce the prosthetic suit suited to Mr. Duong both in size and weight with the engines assembled on the back of the hand, which is the mechanical structure of light alloy aluminum anti-rust. The hands will be independently controlled from 1-5 fingers.
After the actual survey, 3D MASTER listed the questions for Mr. Yang to choose the product matching the selection circle on the survey form 1a, 2b, 3b, 4a ... as follows:
1 / You want to pair hands with biceps how:
a. Thread or fixing a fixed angle
b. Rotate 360
You want to control your fingers independently:
a. Automatic control (advanced)
b. Push-button control or swivel button on upper arm (
c ) . Smart phone control
d. b & c
3 / Select source:
a. One time battery (2200 mAh)
b. Rechargeable battery (2200 mAh)
b1. Charge the 220V battery socket
b2. Charge the
ozone plug b3. b1 & b2
4 / Choose gloves:
a. No
b. Real leather watch (3D MASTER scan 3d hand and Silicone mold)
c. Stylish, water resistant
5 / Hand size:
a. The size of the other hand (3D MASTER scan 3d is the desired 3d size)
b. Expected or modular (3 sizes: small, medium, large)
c. Volume: <300-700 g
6 / Desired functions:
a. Car, drive, CD & similar
b. Grabbing & similar
c. Write & similar
d. Hold the keys, hold the coin, hold the filtered tea bag & similar
e. Type one finger, press the remote control, press the bell, and the like
f. Bowl of bowl & similar
g. Relaxing, leisurely, windbreaker, jeans & similar
7 / Function depending on hand material:
a. Both hands can load <45kg
b. Both fingers can load <25kg
c. Finger tip loaded <6kg
8 / Hand material:
a. Plastic
b. Carbon Fiber
9 / Warranty:
a. 1 year
b. 3 years
c. 5 years
d. forever
10 / Expected level of funding:
a. <70 tr
. > 70 tr
. Other