After the article "The wish for the two-legged woman to care for 5 years," the New Family received many suggestions to support the main character is Nguyen Thi Dao (born 1982, Tan Khanh commune) Kim Bang district, Thai Binh province.
One of her greatest wishes is to have a prosthetic leg as a normal person, while the leg is at risk of being damaged by excessive walking.
On August 13th , the New Family together with 3DMaster company conducted 3D scanning and retrieval digital data foot of Ms. Dao
Nguyen Van Cuong, Director of 3Dmaster said that the rest of Ms. Dao's foot is able to use and can completely make Bionic Leg.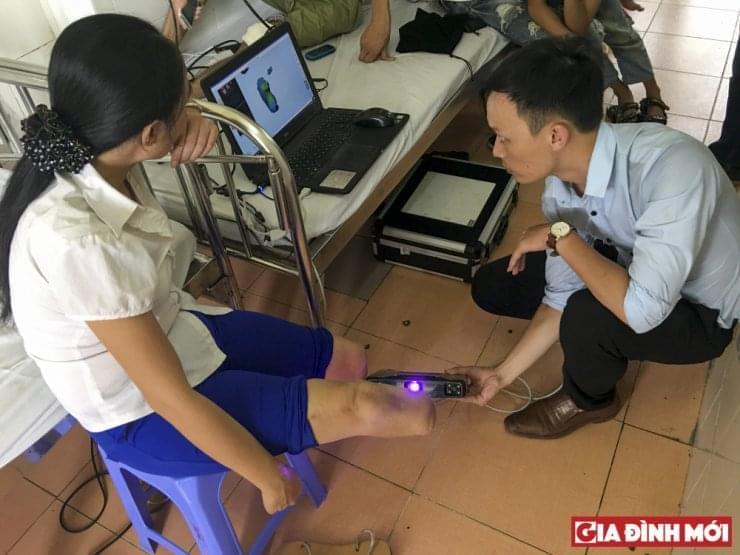 Technician of 3DMark company scan 3D foot Dao
The prosthesis is mechanically balanced at the foot joint and is equipped with an emotive heat sensor technology to prevent necrotizing fasciitis.
3Dmaster said the cost of such a pair of feet is $ 260 million / pair. This laser distance meter company leica distotm d210 wants to accompany the New Family should have supported 30 million.
Thus, the amount of 230 million VND for Ms. Dao can stand up to move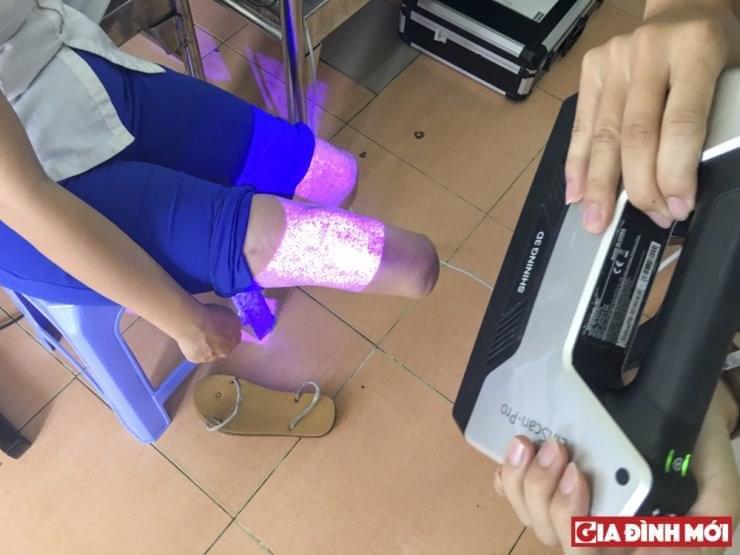 From the scanned data, 3Dmaster company will simulate Dao's prosthetic legs
Born in a family of six brothers and sisters, parents died prematurely, together with the disadvantage of birth defects, the pain to success in the life of Ms. Dao.
The old husband left without sound, leaving her two children poetry. Whatever may, owing to moving difficult, but she still has to walk everyday to go bother to have money to cover your mother lives 3.