3D PHOTO GALLERY:
3D Imagery Impressions: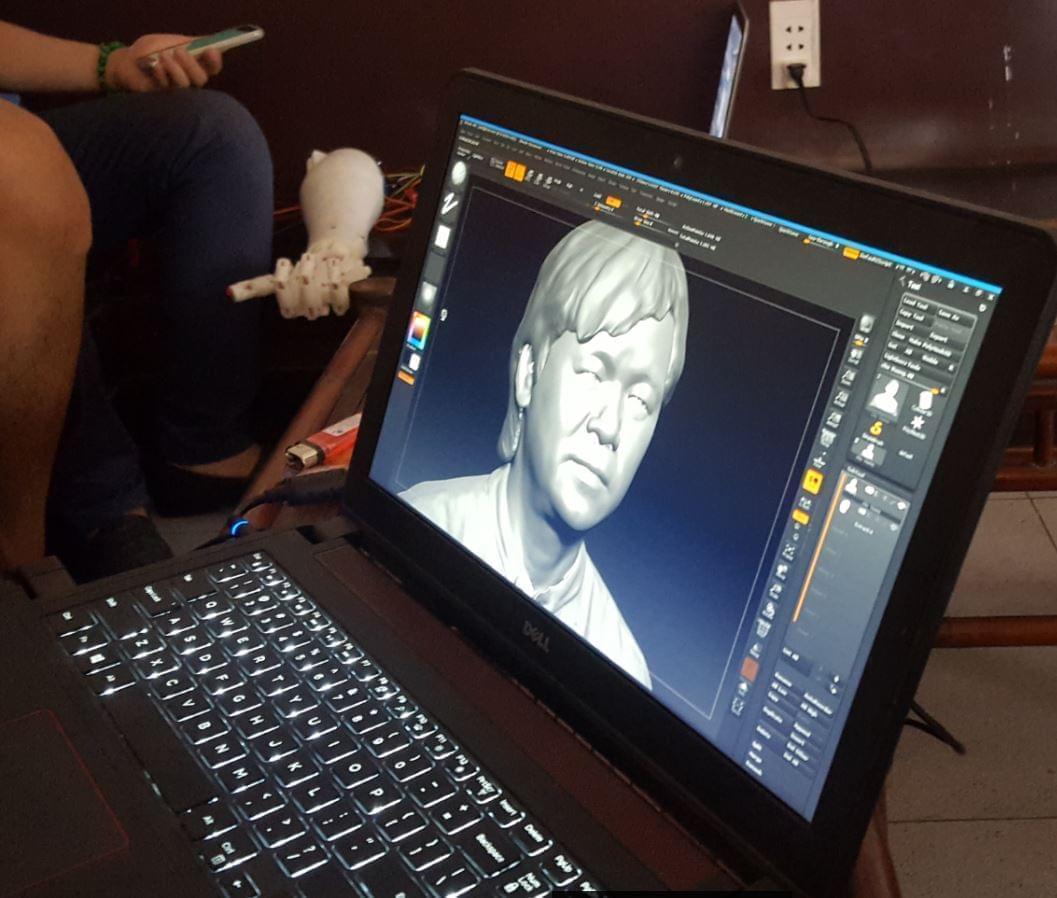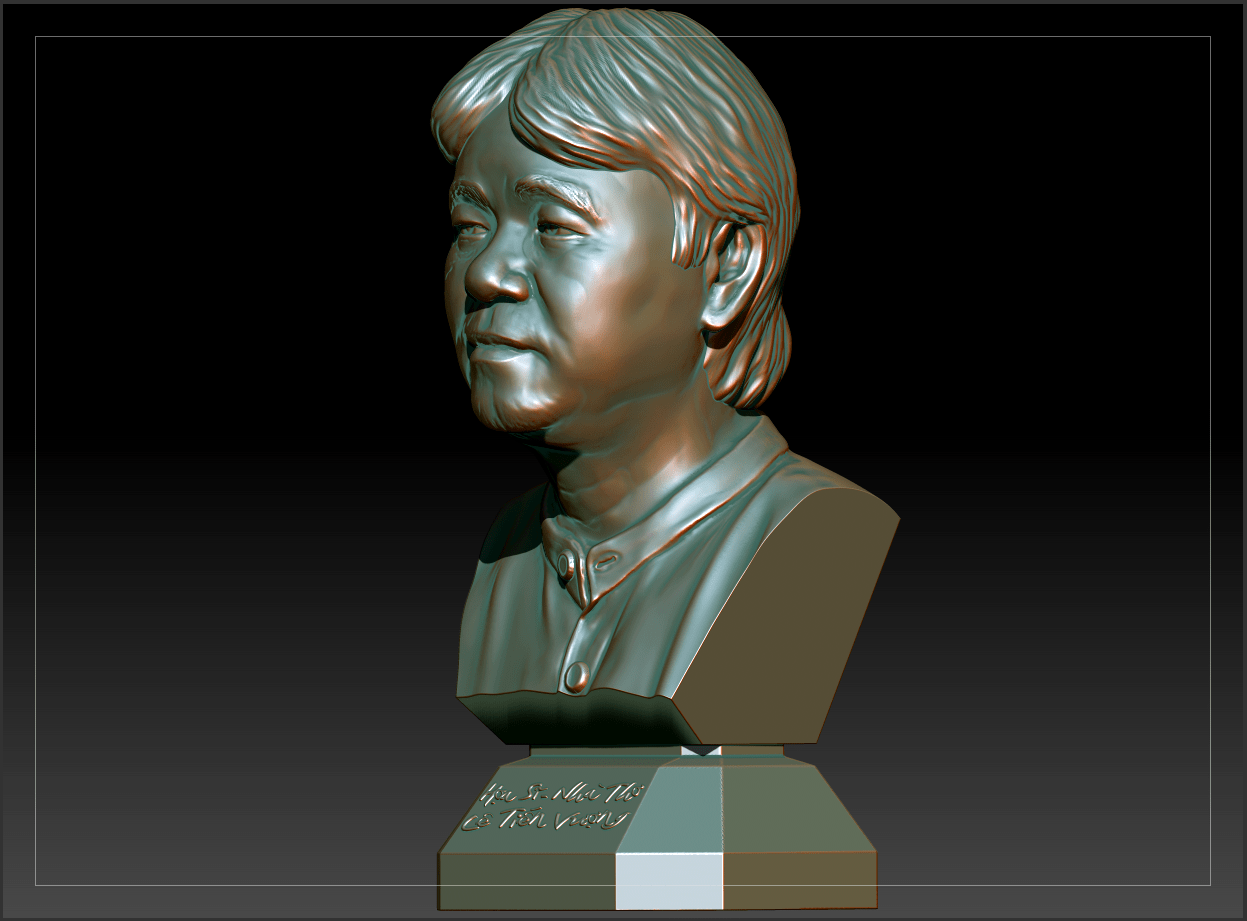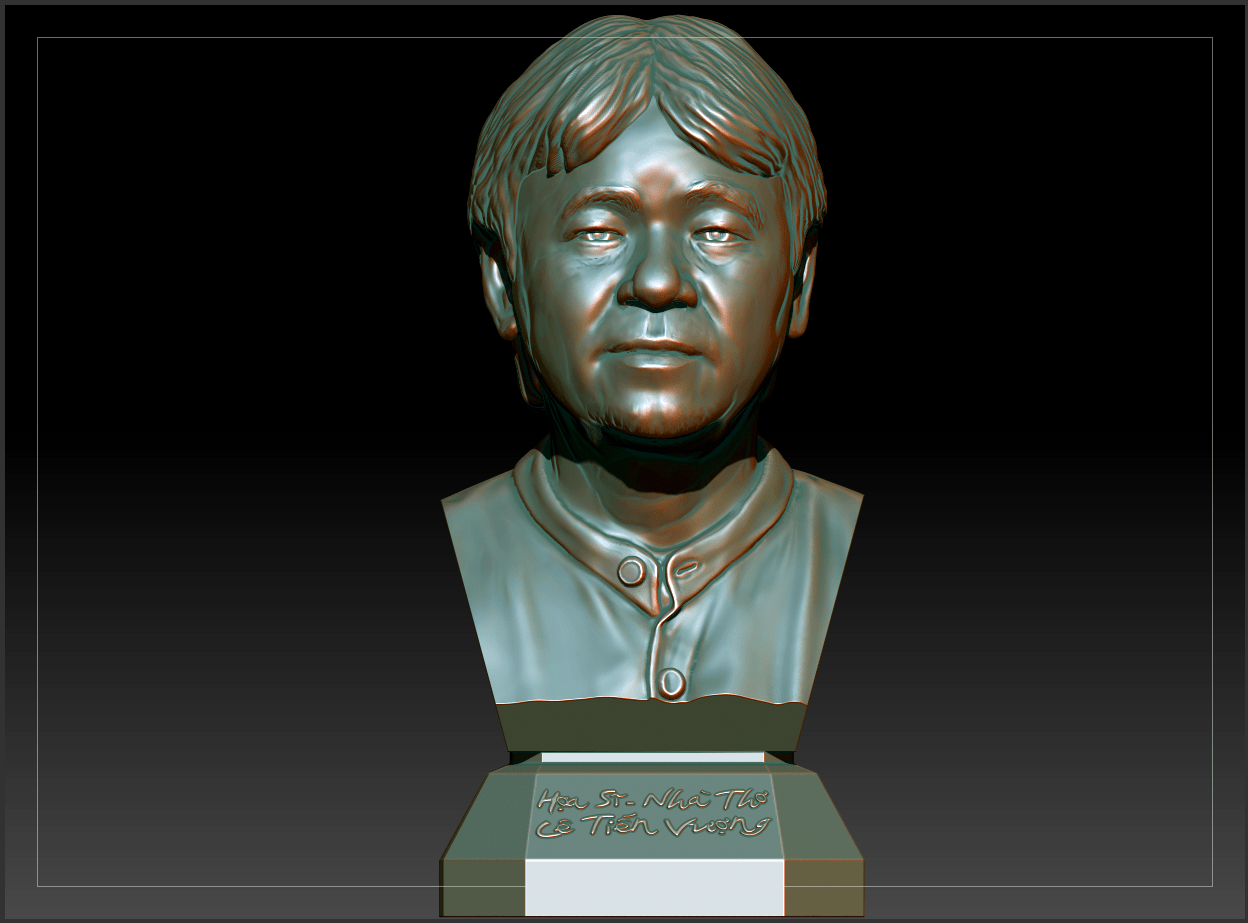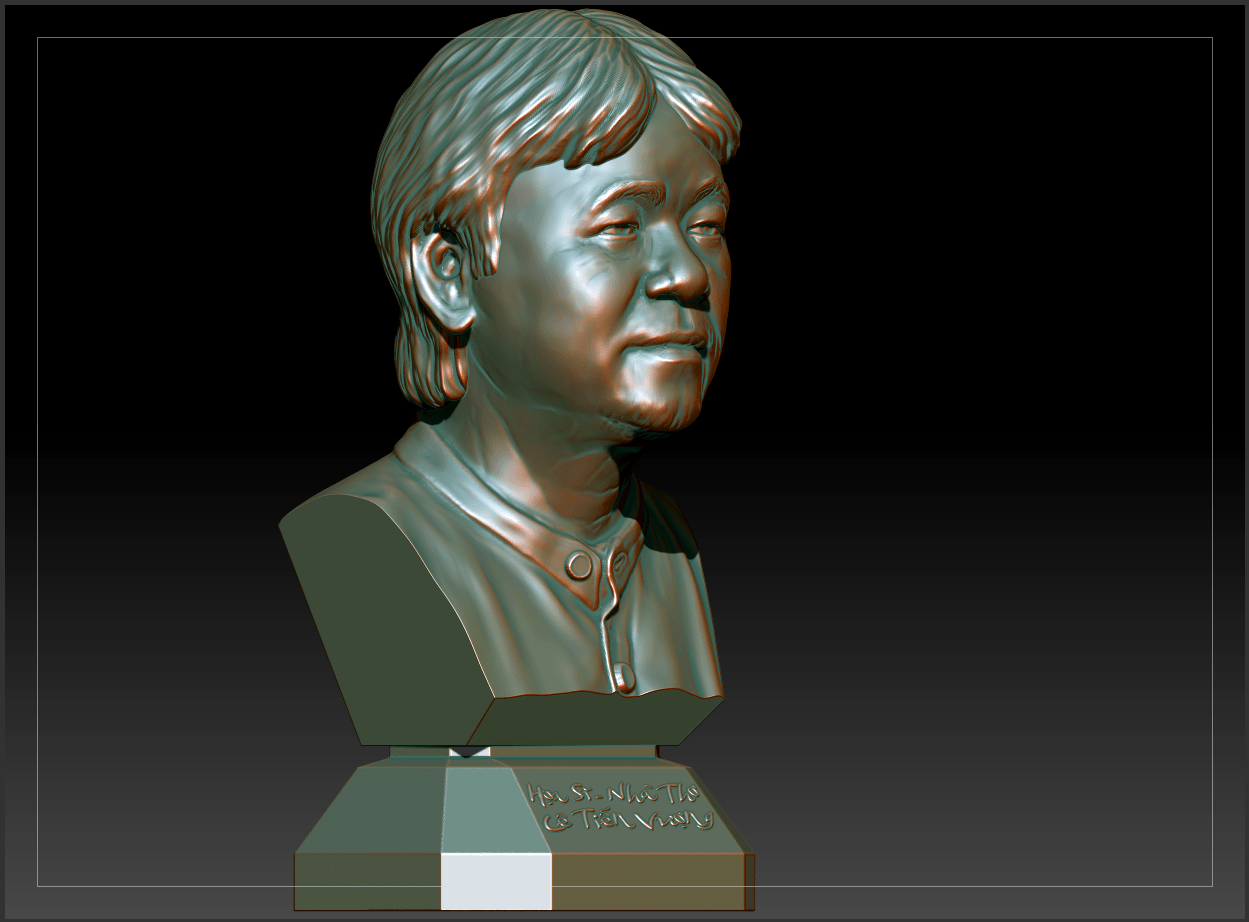 Painter Le Tien Vuong and the "multi-talented" game in art
Recognizing myself as a "market" artist in the right way, but when talking to Le Tien Vuong, I do not see him market at all. He innocent, sincere. And talk about art as passionate as copper. Listen to his story can understand, two market words that he would like to mention, is the insight to the bottom of the needs of art enthusiasts. Once the artisans have understood the public's wishes, they will have more public.
Le Tien Vuong is a well known artist, in many respects. He is a multi-talented artist, not only loved by oil painters or painters, but also known as an illustrator on numerous major print publications. But there is an array he is really rare, is the name can not be mentioned as the top people, it is the graphics.
He is nicknamed Vuong "logo" because the number of logos he has made as well as the number of awards he won in this area makes the profession also have to envy at times. Le Tien Vuong's graphic art has a remarkable advantage that is easy to see, easy to see, easy to remember, never has an excess. The ability to be coherent, a break in thinking, in the style of his logo always conquered the leaders, the most difficult managers.
When you go to a factory, hospital, factory, even a restaurant, fashion shop ... take a hard look at the logo of that address. If you find it has a logical, logical, and especially poetic look in it, it is most likely a logo by painter Le Tien Vuong. As Le Tien Vuong was not only a painter, he also wrote poetry very well.
Talking about poetry in graphic products, Le Tien Vuong shared: "I think a graphic work is like a poem. In addition to technical issues, the artist must see the poetic angle of the product, and how the viewer feels. Graphics are not something hard, industrial, like people think. It must be very lively, soulful ".
Temple of the countryside.
Graphics is also a work that has helped Le Tien Vuong change life. Ai says the artist must be poor, so Le Tien Vuong is not so. Ai says that art can not bring a wealth to the artist, so Le Tien Vuong is not.
"I'm a real person who does not know how to do anything other than art. But art has given me not only spiritual values, but more specifically, the whole of car decks. Then the story here is just a matter for us to understand the art market and get what we labor, reflect on the public life. "
The story of the market is quite strange to most people do art in us. Most of them are just thinking about creating, not thinking about how their creations appear in life, serving the public. Or if there is any intermediary. Le Tien Vuong made his own "boss". He is sensitive, alert.
When art is immersive, but he also knows how far away from his artist, when necessary, to understand the market, the public. His thinking is simple but also very fashionable, is the art must come and in the public. Beautiful values, good values ​​must be the most known. Sometimes he is in the role of "salesman".
And he has a great deal of persuasion for his clients, managers, and bosses, who intend to use art in their lives and work. Therefore, not only the logo contract, posters enough to "do not work," painter Le Tien Vuong is also a painter sold paintings. Particularly illustrated in the newspaper, he is also the number of illustrated record.
Le Tam wrote about Le Tien Vuong: "Le Tien Vuong, from Lingnan. This land has many monsters. High as the actor, long hair short time unstable. Le Tien Vuong is a "multi-function" device four years now still "running well in all weather". What kind of manuscript is also "ok", "close" socks. Any topic, age, draw any kind of that, not mixed up where ".
The painter Nguyen Dang Phu commented: "In the field of illustration on the newspaper, want to have many orders must have their own style, must be fast. Le Tien Vuong has both. He is dynamic, sensitive, always know the readers of each newspaper, is a good technician, has the means, so he always ready to work in every situation. What is more, when drawing illustrations in the newspaper, no matter how fast, Vuong always read the manuscript. Whether it is a short story or poem, the article, he read carefully. Read to draw the right spirit, story, lift that story up. He has a mind-centered job. He understands that a small picture, but it is very important. It not only serves a reader but serves thousands of readers. "
After many years of work, the artist Le Tien Vuong held a solo exhibition for the first time. A story of his own about painting, at 16 Ngo Quyen Hanoi. His story is very special. It is two big parts of your artistic life, as you call it, the countryside and the street. Homeland, is the painting of 30 paintings of oil, water, pastels, pigments ...
The paintings of the homeland make the viewer calm down. An artist's hold on the lost beauty. Water port, river, village road, alley, ban tree, communal yard. The familiar image that in any soul has. But when it came to Le Van Vuong's painting, it was filled with love. It makes people regret, rely on, keep.
Just as his mood when talking about the beauty is lost: "Now see where also see the concrete with tube house. I paint countryside with the most rustic scenes, to send a message that we do not lose but keep the beauty of the heart of the homeland.
Standing in front of Le Tien Vuong's village paintings, I felt like I was in the magnetic field of remembrance. Remember what deep in the soul of the Vietnamese. The rest is very fragile, but it has strong roots, roots. A piece of soul village is leaving, or is returning, on the same color, layout in the paintings of Le Tien Vuong.
But Le Tien Vuong also did not let the viewer pay back too long. He is smart in balancing and harmonizing the emotions of the public. He pulled the audience to another corner of the exhibition. There, that is what modern, most contemporary. Graphic works as the face of a growing urban life. It not only refers to the traditional values ​​crystallized, but it is about continuity, development.
A very deep social story, through the graphic work, the logo. People who look at simple logos may say, oh, nothing, just brands. But it's not like that, in fact. Each of his logos is a poem, a reflection on a certain value, although it may be that the person doing the business calls it a "brand."
When we look at the hundreds of logos we have made, we see there is a story of social change. Vietnamese people have stepped from their hometowns to the streets. Or, in other words, changed in a professional way how to go in the heart of the world. After all, even Le Tien Vuong's village paintings are an important and essential logo in the hearts of every Vietnamese in the journey forward.
Few know that before making professional painting, Le Tien Vuong was a soldier. His life has gone through many hardships. But thinking back the years served in the military, Le Tien Vuong always pay attention, compensation. It is the military that I have forged and gave him the opportunity to express himself in art, when he was just a young man in middle school.
He drew paintings, participated in the vibrant arts activities in the regiment, the division where he was stationed. He met the commanders of gratitude, blue eyes to see the potential of a smooth soldier, lived in bold comrades. Le Van Vuong's military career seems to have become a true artist.
He could not stay, went to officer school, served for the Army for a long time. Just because he thinks he must go back to life, still going to school, but has to struggle with life to make money, change the life of the family, because of family circumstances too difficult. He worked at the Hanoi Food Factory for a short time. Wherever you go, the movement of the arts there "up as kites."
And jealousy also encountered more or less there. Le Tien Vuong determined to go to school. He passed the University of Industrial Arts and learned the job while painting. Le Tien Vuong recalled, the first picture he painted Bach Mai street, there are buyers for the same price as a gold tree. At the first big money, he used to help the children, parents. It turns out that one can live by art - the first sale of the painting brought him the idea.
He was engrossed in drawing, distilling all his emotions to pour on the drawing board. Then the reward is precious. He can fix his parents' home, buy a motorbike at a time when many people do not have the concept of a motorbike. Life is gradually increasing, also by the reward of art. Le Tien Vuong is deeply aware that the more careful, devoted, passionate, committed, whole hearted for art, the more rewarded the gift ...
Not many people conceive, graphics are not art. It can not represent the true story of art. Some people also advised Le Tien Vuong to focus on painting. Because that is the last remaining story of the painter. Sharing about this, Le Tien Vuong laughed very carefree. A very clear enough light to believe in a simple, innocent of him in the concept of art. That, work even with an order, with the most soul of an artist. Be creative without borders, be it on a logo, or a little illustration. After the technical calculations, the artist's freedom story.
Devotion is when you do not bind yourself to the material story. Even money is just a story after, when labor and passion to the bottom. Therefore, Le Tien Vuong is not foolish not to go with both legs: painting and graphics. You are successful in both areas ...